After helping Blake mount an unsuccessful revolution on board the prison ship London, Gan is rescued from a penal colony on Cygnus Alpha.
The most unwaveringly loyal of Blake's crew, even Gan begins to question Blake's fanaticism. His doubts are proven when he is unwittingly killed during a mission to destroy Control.
Federation Data Reference: place your cursor over the panel below in order to activate our audio-visual reference of this criminal: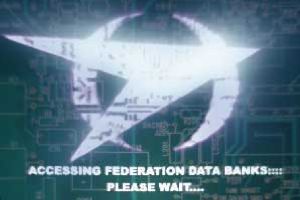 Quite clearly the least intelligent member of Blake's crew, Gan's generally light temperament and loyalty produce an ease within the original group.
The only member to genuinely dislike Gan is Avon, who is frequently irritated by his limited intelligence. When Gan is killed in Pressure Point, Avon uses the fact to further undermine Blake's leadership.
It can be argued that Gan's death indirectly leads to the deaths of all the crew. With his naive, unquestioning manner and easy-going disposition, Gan holds the group together.
After Gan is killed, Blake becomes yet more fanatical, while the rest of the crew become hostile, cynical and embittered. Ultimately, his death begins a long chain of events that result in an antagonistic team that get themselves killed. They may have survived for two more years, but after the loss of Gan it was a sad inevitability...