Featuring: Chris Boucher, David Calder, Trevor Cooper, Evgeny Gridneff, Mat Irvine, Philip Martin, Kim Newman and Steve O'Brien.

Technical Personnel: Robert Llewellyn (Narrator), Associated Press/Corbis/NASA/Ronald Grant (Archive), Steve Plant (Camera), Phil Clayton/Dave Brabants/Steve Hodge (Sound), Cassie Durham (Film Editor), Ian Ballantyne (Online Editor), Michael MacKinnon (Dubbing Mixer), Taudy Shillum (Graphic Design), Malory Paris (Rostrum), Robert Miller (Assistant Producer), Patricia Wink (Production Manager), Toby Stevens/Alan Tyler (Executive Producers), Angus McIntyre (Series Director), Tony Followell (Producer/Director). BBC Scotland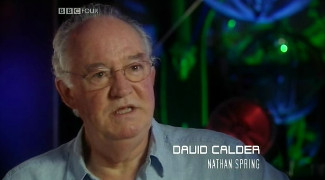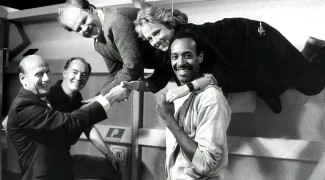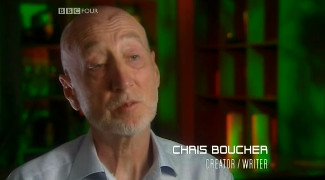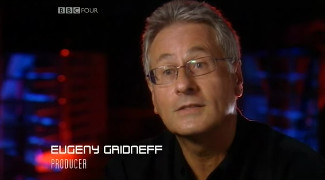 Viewpoint :

The low viewing figures of this special shouldn't be taken to heart - The Cult Of... series was aired on the minority channel BBC4, when its top-rated programme of that week scored just 460,000 viewers. One in a series of six produced by the channel, only the instalment devoted to Blake's 7 managed to crack the top ten, and when the series returned two years later it discarded genre TV in favour of detective shows and All Creatures Great And Small. Incidentally, the Blake's 7 instalment was aired on a less competitive week for BBC4 and entered the top ten with just 140,000 viewers, which may give a rough indication of what this special perhaps achieved.

So, the programme itself. While other programmes in the series struggled to tell their stories in a half hour time slot, this is one time that only having nine episodes was a virtue for the series. So it is that this remarkably upbeat edition introduces the show to people who may never have seen it, rues the fact that it wasn't a hit, focuses on its strengths and even has David Calder saying that he'd gladly reprise his role if they brought it back. The kind of feature that would have been good on the DVD (released two years earlier) it even features contributions from Evgeny Gridneff, the Star Cops Producer who openly discusses the rift between him and Chris Boucher and expresses his respect for Chris as a writer.

Unfortunately there's no Linda Newton or Sayo Inaba on hand, and Jonathan Adams had sadly passed away the year before this was made. (Erick Ray Evans had long since died in 1999). Some of the talking heads are an odd choice, with model effects man Mat Irvine admitting by his own volition that he never worked on the show, but he gives his take on the models anyway. Despite such relatively minor detractions, this is a pleasingly positive look at the series that doesn't shy away from its failings and behind-the-scenes tensions and is well worth seeing.