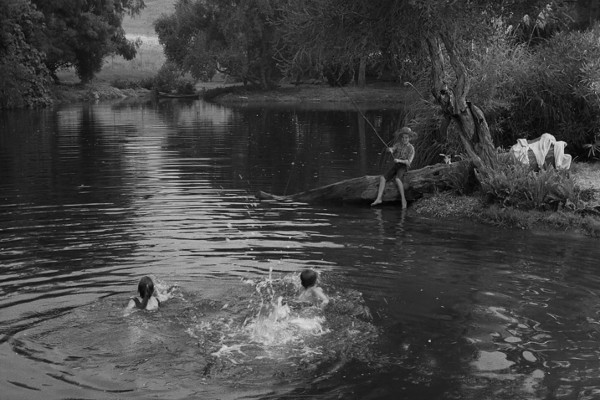 24
The Bewitchin' Pool
An Earl Hamner Jr. episode which was plagued by so many production problems that footage is repeated to pad out the runtime, and an 11-year-old girl has her voice dubbed on some scenes by June Foray, the voice of the squirrel from Rocky and Bullwinkle. (Foray sadly died on July 26th, 2017, just a couple of months shy of her 100th birthday).
     All of the various problems associated with this episode mask the fact that it's actually... okay. An earlier Twilight Zone microsite cited this as the worst episode of the season, and possibly the entire series, but such a reading was unfair. The concept of a pool that leads to a passageway into a fairytale land by a lake is intriguing, especially when combined with the notion of children whose parents are divorcing. The morality of the piece - it's okay for children to leave their parents if they're unkind - is, of course, highly questionable.
     Worst of all, the poor editing does mean that what appears to be a prologue is actually two minutes of footage placed at the start as a "teaser", which does make the narrative more confusing than it should be. It's these considerable production problems which lead to the episode being confusing on a first-time viewing. Despite Serling's best attempts with his introduction, there's no explanation of why the incredibly cold parents announce their divorce and then forget about it... only a second viewing provides clarity to a muddled tale. The only positive to come out of the production issues is that a watery dissolve is added to Rod's introduction, instead of the unimaginative whip pan that's used throughout the season.
     Overall, this is a middling episode that's made below-par due to production difficulties, with many cut scenes and unfortunate overdubs. The real problem is that the delay on post-production caused it to air last, three weeks after the rest of the season had already finished, which places a spotlight on the episode when it could so have easily have passed by as a mid-season entry, unnoticed and forgotten.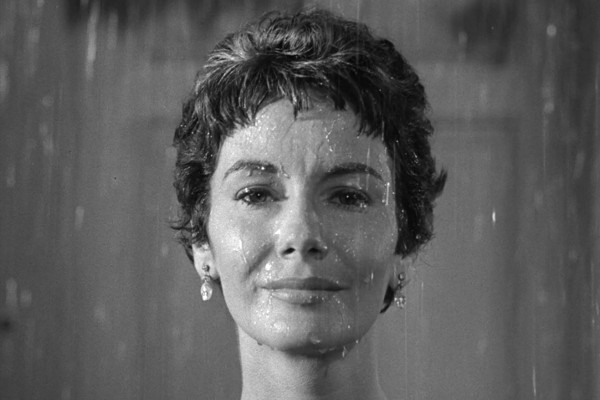 23
Ring-a-Ding Girl
The final resolution of this episode, while not particularly original, is so well-done that it retroactively improves what is, until the last five minutes, a very pedestrian episode. Everything from the situation down to the egotistical "Ring-A-Ding Girl" of the title is given new meaning and motive, along with a truly great sequence as she disappears in the rain. It's not perfect - why did townsfolk need to be warned away from the park when it was raining anyway? - but in terms of misdirection, it performs admirably.
      The set of the main house where the Ring-A-Ding Girl stays appears to be one that's used throughout the series, and frequently during season five. Unmistakeable due to its wide archway, it firsts appears in The Dummy, and then Ninety Years Without Slumbering, which aired the week before this. Look out for it too in Black Leather Jackets. The archway can be seen as far back as season one (prominently in Third From The Sun), though due to other variances in the set up, it might just be the archway that is reused.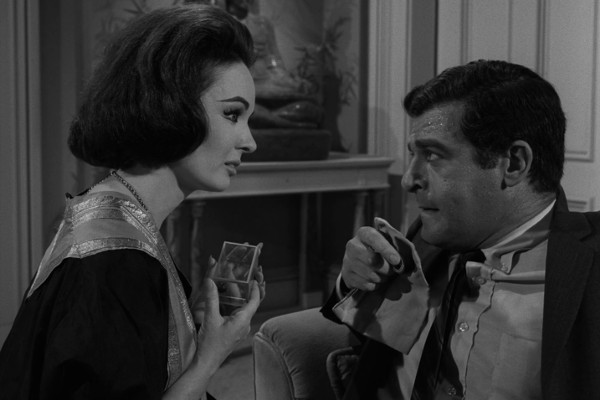 22
Queen Of The Nile
A Jerry Sohl script attributed to Charles Beaumont, Queen Of The Nile presents an ageless actress using Egyptian sorcery to preserve her youth. There is the feeling that the show's sense of innate morality is now completely absent, as there's no comeuppance for the central character. As with many season five stories, there's no secondary twist upon the narrative; it's revealed early on that Pamela Morris (Ann Blyth) is far older than she appears, and that the reporter interviewing her is in danger. As the viewer is watching The Twilight Zone, then there's no reason to assume that this isn't the case, and its final reveal minutes later consequently comes as no surprise.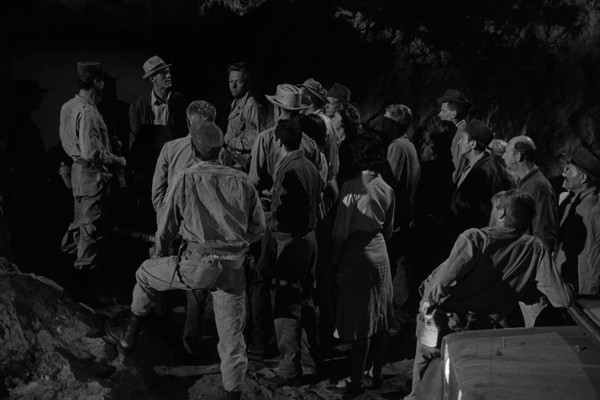 21
The Old Man In
The Cave
A group of survivors from a nuclear holocaust blindly follow the guidance of "the old man in the cave", until the authority of his main disciple is undermined by a sadistic army captain. James Coburn is excellent as "French", the soldier in conflict with the group leader, though his death scene features him blinking so much it's a wonder they didn't use a still shot. There is a certain amount of confusion involved, thematically, with an episode that urges faith in machines, when many other stories of the season present a "man vs. machine" subtext that opts for the other side of the equation.
     Perhaps mindful that the episode presents a nuclear war, Rod assures viewers that it's all just a fantasy, with "not a prediction of what is to be, just a projection of what could be." Strangely, it's not the only time this season he does this, flagging up the artifice of the programme by telling us various stories are a "fantasy world" and "we all know dolls can't really talk, and they certainly can't commit murder."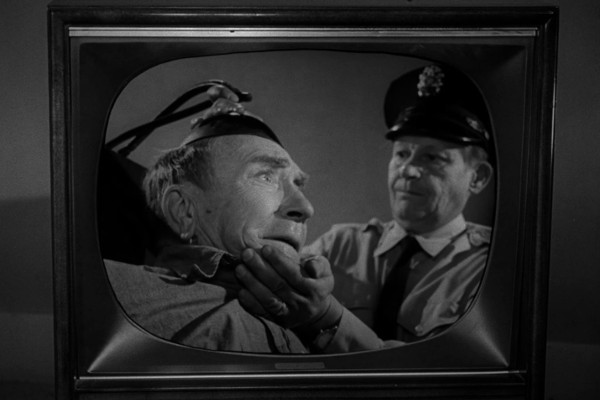 20
What's In The Box?
A broadly played, ultra-chaotic mess of a story that plays up domestic violence for cheap laughs. When elderly cab driver Joe (William Demarest) gets his TV repaired, he finds that it broadcasts scenes of his infidelity. Terrified that his wife Phyllis (Joan Blondell) will find out, he confesses, which leads to what he'd seen earlier on the television... a vision of a high intensity physical fight that led to him killing his wife.
     The Twilight Zone was always a steadfastly ethical show, a somewhat straight-laced TV series as opposed to the morally murkier Outer Limits. What's In The Box? would make a far better Limits episode, as it's both sexual and degenerate, without a real moral core. The idea of seeing a man punching his wife in the face until she falls to her death through a window wouldn't be a welcome one, but here, with both actors giving it their all, and the introduction of some appalling stunt doubles, it's a guilty laugh riot. Once more the Zone presents some repellent central characters and places them in a framework without its usual sense of strictly upheld karma.
     Lastly, season five does have an unfortunate tendency to have plots that are reminiscent of older episodes... an electronic device that showed the future, leading to the doom of its users, was last seen in season two's A Most Unusual Camera.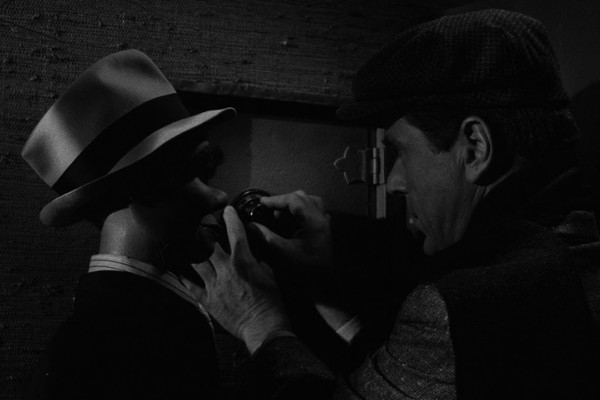 19
Caesar and Me
The opening moments of Caesar And Me feature Jackie Cooper as an Irish ventriloquist, pawning family jewellery for a pittance to an uncompromising pawnbroker named Goldstein. While such stereotypes are questionable today, they're able to be brushed aside by the sincerity of Cooper's performance.
     Following on from season three's The Dummy, even featuring the same doll, this is yet another "ventriloquist's doll comes to life" tale. However, it's enlivened by several elements. One is the quite witty script by Adele Strassfield, the only female writer of the entire series. Another is the interplay between Cooper and the dummy, which is, if watched purely as a comedy and not as straight drama, genuinely hilarious. Lastly, there's Suzanne Cupito (now known as Morgan Brittany) as the most obnoxious brat in a series full of obnoxious brats.
     Look out for Serling, in his introduction, putting on an Irish lilt when he says the word "Ireland", almost like he's boxing commentator Jim Lampley saying a foreign country name on HBO. In all this is, like Black Leather Jackets, more of a "guilty pleasure" than something genuinely great, but, if approached in the right frame of mind, can be quite an entertaining viewing experience.