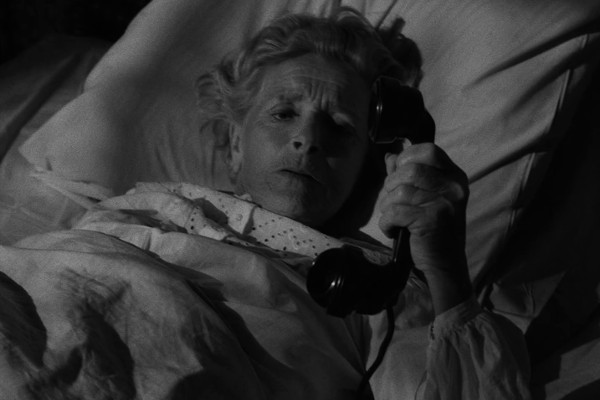 6
Night Call
An old urban legend gets a Twilight Zone makeover as class act Gladys Cooper receives calls... from beyond the grave. Playing Elva Keene, the phrase "Miss Keene" gets said to her by her carer and a telephone switchboard operator no less than 34 times throughout the episode. It's perhaps this quaint method of address that makes it feel slightly more antiquated than other episodes, even though it's one of the stronger entries present. Though a nice enough supernatural tale, there's little joy in a conclusion that sees her deceased fiancè refused to call her any more... and all due to a misunderstanding. Once again the crueller fifth season delights in torturing those who don't deserve their fate.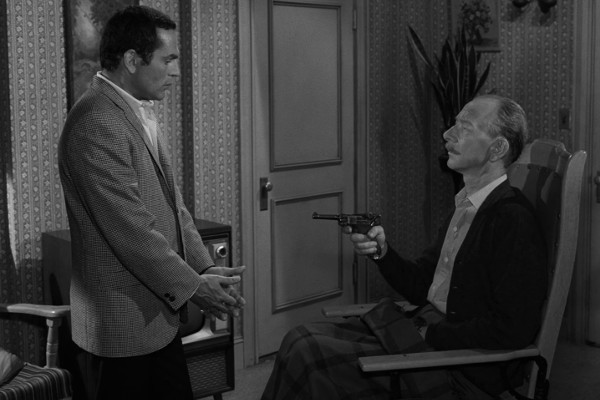 5
The Self-Improvement
Of Salvadore Ross
The sole script of Jerry McNeely, who based it on a short story by Henry Slesar, featuring Don Gordon as a man who can trade physical and mental attributes. Becoming rich after selling a tycoon his youth, he gradually becomes young again after buying his youth back at a cheaper price from young men, a year at a time.
     It's an imaginative conceit, well performed, and containing the energy of earlier seasons. However, it's an episode that does start to crumble if you think about it too deeply: the ending, while a classic "just desserts" twist the programme is so fond of, does seem unfair on the innocent father and daughter. Then there's the fact that Ross - played by a man in his late 30s but claiming to be 26 - discovering about his power by accident. As with a lot of Twilight Zone plots, it's best to just take them at face value and not think about them too deeply.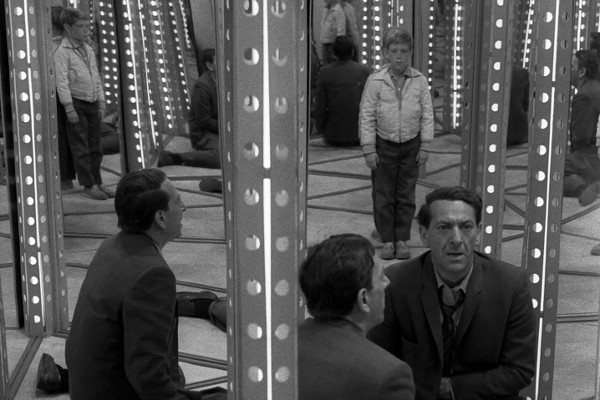 4
In Praise Of Pip
A lacklustre final season opens with a first-rate entry, as Zone legends Jack Klugman and Billy Mumy tear at heartstrings everywhere. Many actors, looking Heavenward and shouting Serling dialogue to God, may have looked foolish. Klugman looks sincere. Hindsight of course allowed us to know that Mumy didn't grow up to look quite like the soldier played by Bobby Diamond, but it's a small matter in an episode that demands an emotional response. (More curious is why a man who nearly died in Vietnam would be so eager to pick up a rifle, even a toy one at a fairground, but these are nit-picks...)
     The series, while relatively expensive for the time, does often look cheap and relies on cost-cutting. This is far from a problem here, with extensive filming in Pacific Ocean Park, which looks glorious in stark black and white. The park closed four years later, making this well-directed standout an ideal snapshot of the attraction.
     Finally, there's the introduction of a new end theme, which is more low-key and suited to the end credits. Strangely it was only used in eight more episodes: Steel, Nightmare at 20,000 Feet, Last Night Of A Jockey, The Old Man In The Cave, Uncle Simon, The 7th Is Full Of Phantoms, Night Call and The Masks.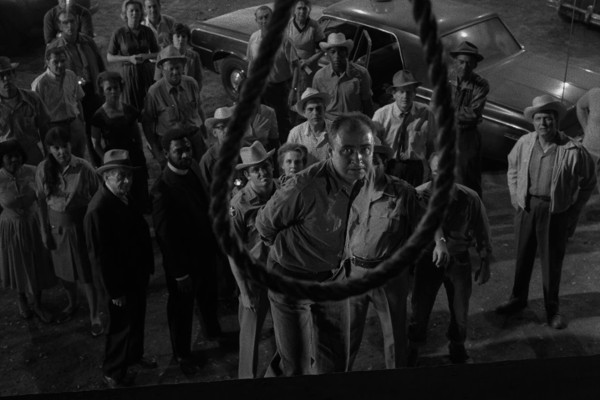 3
I Am the Night -
Color Me Black
Another of the great elements of the Twilight Zone's final season is how angry it is. The plots often don't hold up to much - here a town becomes enshrouded in darkness just because of the spirit of hate - but they have an urgency often new to the series. Entries like In Praise Of Pip weren't the first to feature Vietnam on television, but they were among the first, and this one ends with an oblique reference to the conflict.
     One continual disappointment of the programme is that it never really capitalised on Serling's statement that he wanted to bring out the unexplored potential of the "Negro actor", something that, in the end event, rarely happened. Here though we get the return of Bolie Jackson himself, Ivan Dixon, as a Reverend. It's a brave series that, in 1963, presented the killing of a KKK member in Southern America and took the side of the murderer. I Am The Night - Color Me Black suffers slightly from the purple prose of this period of Serling's writing, but the studio bound, almost surrealist, depiction of a town in darkness elevates a fine piece with much to say.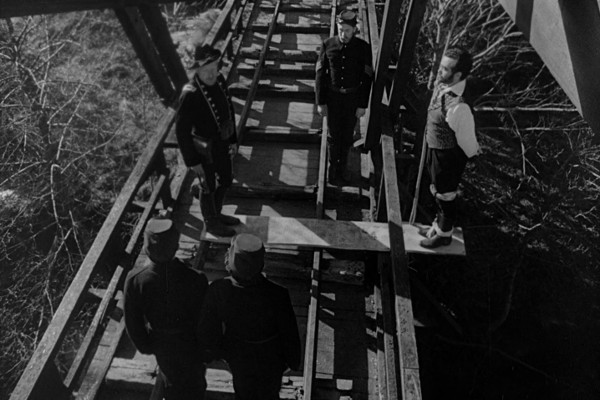 2
An Occurrence At
Owl Creek Bridge
Discussion in this article of how many writers and directors worked on season five has omitted An Occurrence At Owl Creek Bridge from the numbers. Not produced as part of the season, it was a French short film which won numerous awards, including Cannes and an Oscar, and was bought as a special presentation for the series. With the average episode costing around $65,000 (about half a million dollars in today's money), then purchasing the rights to two screenings of this short was a steal at $25,000.
     Ranking any series with differing styles and genres is difficult, but this entry typifies the phrase "apples and oranges". The Twilight Zone, while often a sophisticated series, is still an American programme, whereby most of the subtext is placed up front and often openly stated. In contrast, a French production of the age is more concerned with a patchwork of mood and theme rather than a rigid narrative. Not only that, but in comparing a well-produced but still fast-made television series to a short that was filmed over a two-and-a-half month period, it's an impossible comparison. Owl Creek Bridge is also almost dialogue-free, something that can't be said, with the best will in the world, about most season five Serling scripts. Ultimately it's the comparison of two wildly disparate entities, and one should not be taken to be denigrated by its adverse rating in deference to another.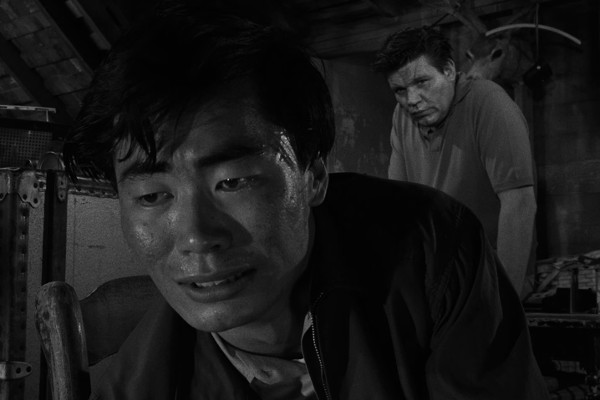 1
The Encounter
After being commissioned to write What's In The Box?, writer Martin M. Goldsmith was asked back to write another. The Encounter is old school Twilight Zone with an extremist bent; a classic minimalist two-hander with explosions of racial tension. Stars George Takei and Neville Brand both get to perform monologues to nothing but a musical score, as both get possessed by a Samurai sword and indulge in mutual racial hatred. It's a controversial episode, not least because of the fictional creation of a fifth column of Japanese Americans involved in Pearl Harbor. A rare classic from a fun but weak final season, ultimately racial hatred and guilt consumes both characters, the locked door opening at the end a particularly nice touch.