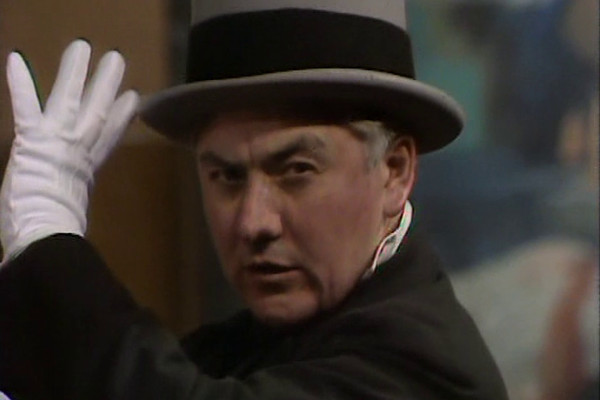 7
Enter The White Devil (2.5)
Gangsters is the first filmed acting credit for Philip Martin, though he'd attended RADA in 1959 and acted on the stage for five years thereafter. Sadly, while his performance isn't exactly terrible, he's not in the same league as an actor as he is a writer.
     In fairness, the part of the "White Devil" with a Fields obsession was originally due to go to Les Dawson before scheduling conflicts put paid to the idea, and Martin stepped in as a quick replacement, due to his knowledge of Fields. Martin was better with the more restrained character of gangland boss Rawlinson in the original Play For Today movie... though his best acting performance comes, quite naturally, in the many season two cutaways with "Philip Martin, writer" dictating the plot in a room in India.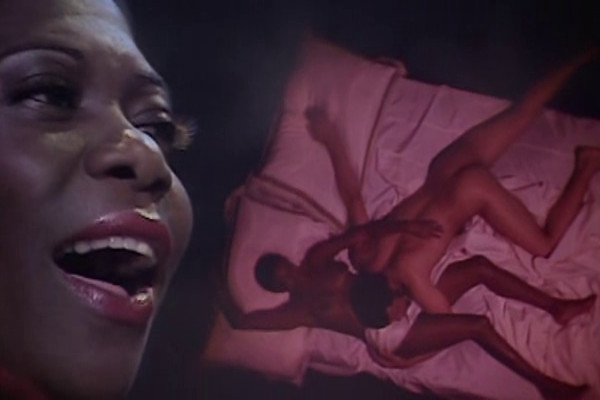 6
Incident Four (1.4)
Including the Play For Today movie, then just five directors worked on the series, with the majority helmed by Alastair Reid. This fourth episode is the sole Gangsters work of Latvian director Viktors Ritelis, a man who had worked on Softly, Softly, Colditz and The Sweeney, and would go on to series as diverse as Dempsey and Makepeace and Home and Away.
      However, Ritelis will probably be most known to readers of this site for directing Warlord, the penultimate episode of Blake's 7. As with that episode, Ritelis brings an eccentricity to his work, including lumbering aerial shots and a nightclub sequence on a swing, which threatens to induce a feeling of sea sickness in the viewer. Yet the most ostentatious moment occurs with Malleson and Sarah Gant having sex on a bed that revolves in mid-air, merging with the image of a nightclub singer (Ena Cabayo) giving a rendition of "As Time Goes By".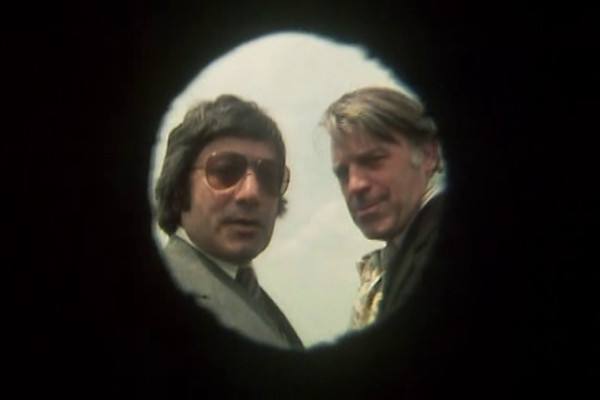 5
Incident Three (1.3)
While this is a ranking of each episode, it must be noted each season is just one continuous story, the second season even having "chapter" as an on-screen caption each week. Incident Three is a hint of things to come, as the acting and situations are more over-the-top, particularly Paul Satvendar's performance as Kuldip, now oddly reminscient of Nick Nack from The Man With The Golden Gun. Colbourne and Jaffrey are both class acts, so any scene between them sparkles no matter what the content... and it's also worth noting that Jaffrey speaks many Indian/Pakistani dialects throughout the series, including Urdu and Hindi, none of which are subtitled for viewers. An interesting creative decision, in that it places the audience outside of his more clandestine discussions, which was probably the point.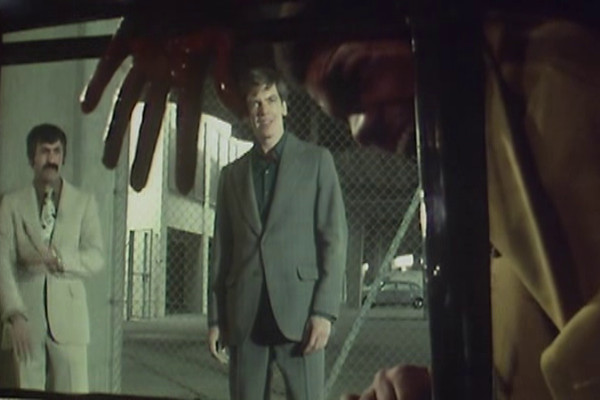 4
Incident One (1.1)
The first episode of the series, and there is a slight qualatitive drop from the Play For Today movie, as we see all the interiors recorded on videotape, and the performances are intentionally broadened. This is all subjective, of course... it's either a step away from the grittier, more hard-hitting TV movie, or a step closer to the "magic realist" trappings of the second season.
      Philip Martin is a class writer who gives a lot of credit to Zone favourite PJ Hammond (Sapphire & Steel/Ace of Wands) who helped him on the way up through their mutual background in more naturalistic shows like Z Cars. However, even Martin has his off days, and it's to the credit of Ahmed Khalil (Khan) that he's able to keep a straight face as he says the cumbersome line "Corruption is a cancer that has spread through the Midlands... it needs a surgeon to cut it out. I require the anaesthetist." A slight change to events of the TV movie is that Khan claims to have seen Kline drown gangland boss Rawlinson... yet when this took place, Khan was in pursuit of Malleson. It's an important point, as it's used as a plot device throughout the remainder of the season, Khan effectively blackmailing Kline in order to illicit his help.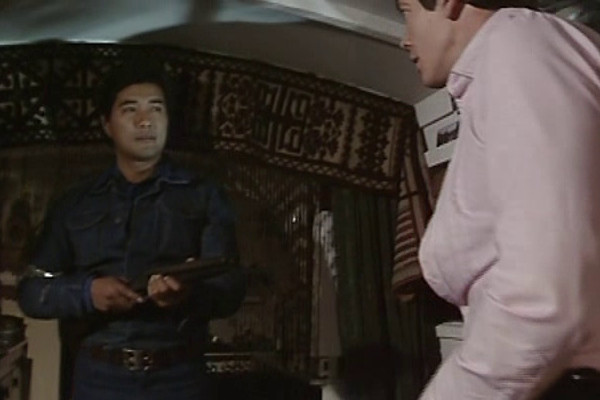 3
Incident Five (1.5)
There are so many characters in Gangsters, all with involved arcs across the series, that there isn't enough space to do justice to them all. However, special mention must be given to Elizabeth Cassidy's terrific turn as Anne Darracott, an ex-heroin addict who had been used for sex in order to fulfil her addiction.
     Although her role became a more reactive, less showy one in season two, the first season gives her the chance to showcase her abilities to the full, superbly playing the character going both cold turkey and in the throes of addiction. It was the production team's intent to use actors who weren't overfamiliar to viewers for the roles, and so while Cassidy rightfully went on to many other roles, her performance in the Play For Today movie was just her second filmed role. This was reflected across the board, with even Maurice Colbourne in one of his earliest TV parts. In fact, of the main Play For Today cast, only Saeed Jaffrey, Ahmed Khalil and Paul Antrim had extensive experience in the medium.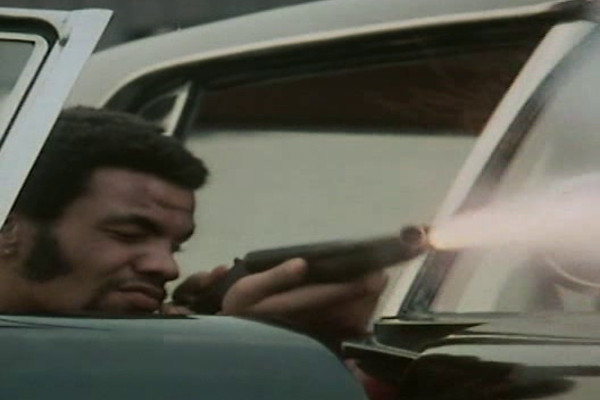 2
Incident Six (1.6)
Although contemporary programmes like The Sweeney were very good (and indeed have been covered on this site), one thing they often lacked were truly realistic fight sequences. Often fights were heavily orchestrated, and blood was painted on to dry. With Gangsters there's a surprising amount of genuine grit, with dripping blood, and Colbourne throwing himself into the stunts so much that one episode (Incident Four) ends with him running along rooftops in a way that health and safety practises would no longer allow.
     Incident Six presents perhaps the only unrealistic depiction of violence, whereby Kline indulges in some Blake's 7 style slow fighting, before knocking henchman Oscar James into a canal, to be crushed by a barge. Thankfully, the rest of the episode is so good that it pushes Incident Six up to second place in the ranking... an instalment that wraps things up neatly, but in a way that feels earned.
     One of the true highlights of the series comes with Martin's very clever plotline in which a system of illegal immigrants is secretly being funded by the head of a right-wing party, using the fact to fuel support for his own political ends. It's one of the most astute pieces of writing Philip Martin ever did, as only last year an Asian politician was alleged to have collaborated with a right-wing organisation in order to increase his own political standing. The fact that the same plot played out in real life, but with reverse ends, show how far Britain has progressed in the four decades since this episode aired.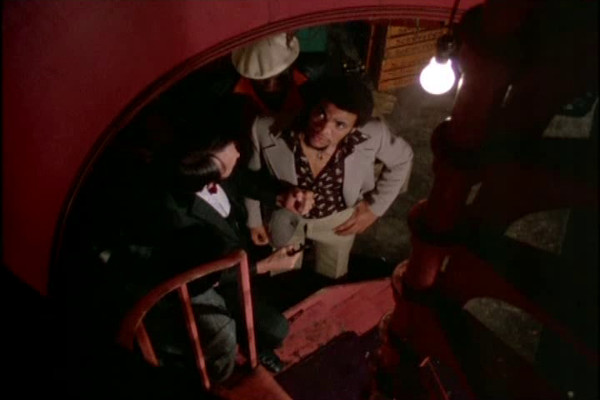 1
Play For Today: Gangsters
Play For Today was an anthology series that ran on the BBC from 1970-1984, airing more than 300 programmes during its run. High profile talent involved with the series included Dennis Potter, Alan Bleasdale, Mike Leigh, Lindsay Anderson and Ken Loach. Gangsters was the 99th production to be aired, broadcast to public appeal but critical concern on the 9th January 1975.
      While today the violence may seem tame (though realistic for the time), what is even more shocking is the proliferation of racism and racist terminology. The first season was punctuated by the nightclub stand-up routines of Rolf Day, peppered by racial material that Philip Martin had heard in real life. While Day would continue to perform in the series as a solo stand up, the first two instalments saw him joined on stage by Pakistani stand ups (Aly Khan in Incident One and Mohammed Ashiq in this 111 minute movie). As their material is also based around racial stereotypes that get laughed at by a multi race audience, it's a reminder that not only was casual racism frequently unchallenged at the time, but was an accepted fabric of British society.
     With such elements, Gangsters not only operates as a gritty thriller, but also acts as a commentary on multicultural Britain of the late 70s. A drama with much to say, there's tension and double speak in every scene, with the element of danger constantly just under the surface.