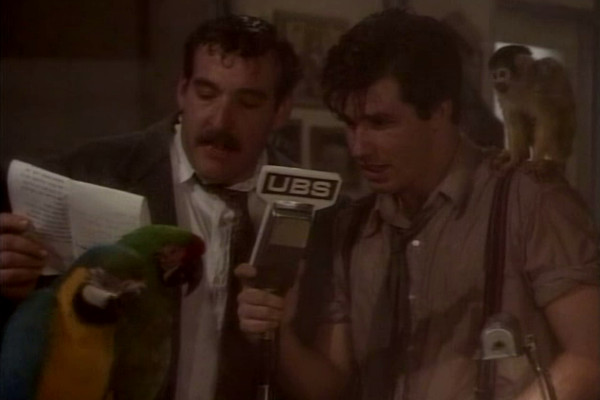 53
Cold Reading
A pretty fatuous episode whereby a radio production sees all the scripted sound effects come to life. The cast try in vain not to mention a plane crash, only to conjure up invaders from Mars, and a cheeky stab of the Twilight Zone "do do-do do" theme tune.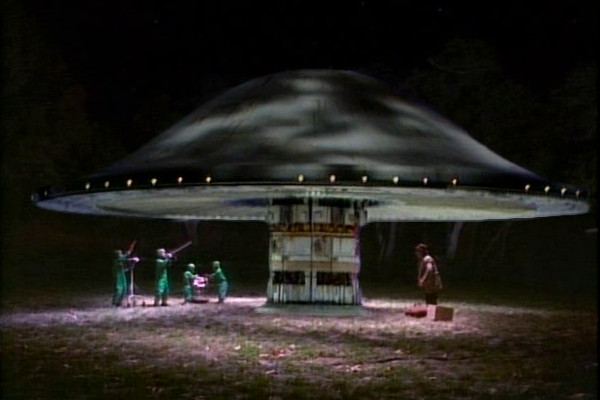 52
The Little People
of Killany Woods
The second "Irish stereotype" story, whereby a bar full of unemployed, hard-drinking "Irishmen" all argue over the presence of green leprechauns. Wittier than The Leprechaun-Artist, it concludes with a group of green-clad, short aliens all waiting under a toadstool-style UFO. Nevertheless, it's an episode that causes one to question how it ever got commissioned.
     The answer actually comes with the DVD commentary, with Supervising Producer James Crocker sitting in with writer-director J.D. Feigelson and Executive Story Consultant Alan Brennert. The trio reveal that CBS rejected the script as "too ethnic", "too whimsical" and "too old-fashioned", and only reluctantly accepted it because the production ran out of scripts and had nothing else to film. In all, twenty of the first season stories get commentaries on the DVD release (In the case of Shatterday and Gramma, two commentaries each). Although Creative Consultant Harlan Ellison's commentaries will attract the most attention due to their outspoken nature, they're all worth listening to for fans of the series interested in the development of the programme.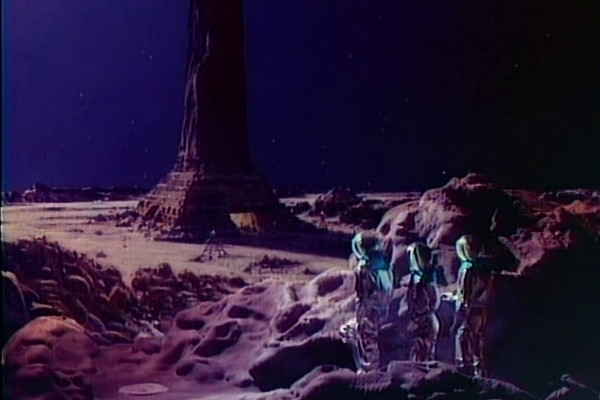 51
The Star
Many of the 80s stories are poor or indifferent, but rarely are they plain dull. The Star, based on a story by Arthur C. Clarke, bucks this trend, being arguably the most tedious entry present. Although the concept that the star of Bethlehem destroyed a civilisation is quite subversive for a Christmas story (this one aired in an edition with Night of the Meek and But Can She Type?), it's presented without real twists, and starch, earnest performances that fail to render anything dramatic out of the material.
     Respected yet controversial author Harlan Ellison was something of a coup as not just writer of four of the season one episodes, but also creative consultant. Ellison had begun work as writer-director on a Christmas story for the programme, an adaptation of Donald E. Westlake's 1964 story "Nackles". Rejected by CBS' West Coast Program Practices, it was cancelled in mid-production, which caused Ellison to quit the programme. It's something of a shame that they cancelled the story, as, while there's no suggestion The Star was the specific replacement for it, this Christmas tale has to be the driest and least engaging of the run. On the commentary for Gramma, Elliison alludes that it was the middle section, But Can She Type? that was the replacement, but slates both Night of the Meek and this segment as "lachrymose, sugar-laden" Christmas shows.
50
The Elevator
Highly lauded writer Ray Bradbury wrote the script to this piece, though it wasn't his first involvement with The Twilight Zone. The Burning Man was based on his short story of the same name, and he had contributed several scripts to the original series, one of which, I Sing the Body Electric, was made into an episode.
     Unfortunately this story does nothing for his reputation, an almost entirely exposition-based script whereby two brothers visit their father's lab only to find a huge giant spider living in an elevator shaft which eats them. I first saw this on commercial television, where I expected the story to resume and conclude after the ad break. But no... that really is all there is to it.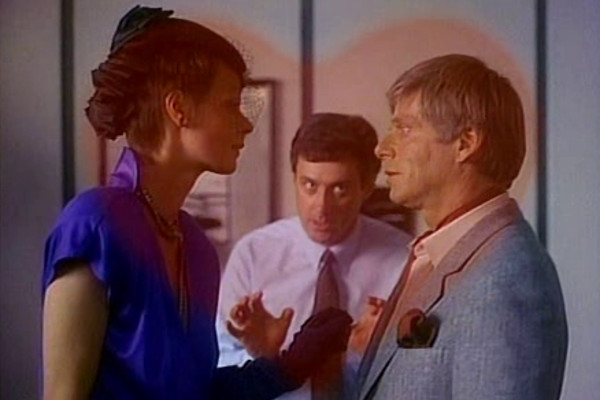 49
Ye Gods
When the God Cupid attempts to get a businessman to fall in love, the businessman turns the tables by getting Cupid to fall back in love with his ex, Megaera. Doubtless witty on paper, writer Anne Collins clearly knows Greek mythology, and there's a literate quality to events. Sadly, any subtlety and nuance her light comedy may have had is obliterated by everyone giving broad "I'm being funny" acting performances. There should really be no difference in the sincerity between a "serious" performance and a "comic" one, but in way too many of these "comedy" episodes of season one, the actors involved are mugging and practically winking to camera. Ultimately the feeling is of the show trying too hard, and failing badly.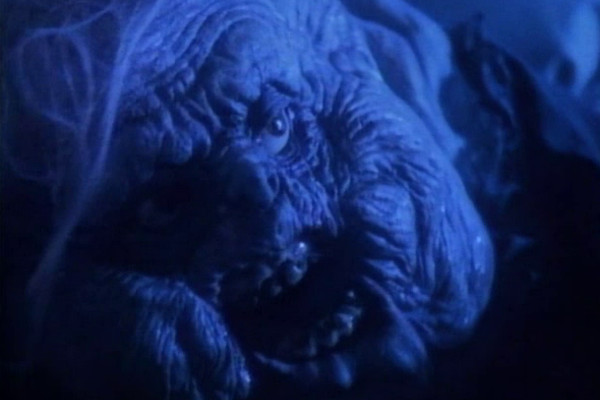 48
Gramma
Gramma isn't an awful episode, but it's a one-note, paper-thin plot stretched out to almost twenty minutes. A young boy is left alone with his elderly grandmother and discovers that she's not all she seems in this script by Harlan Ellison. Based on a short story by Stephen King, the story offers conflicting internal dialogue with the boy, but unfortunately actor Barret Oliver doesn't quite cut it, and the interminable wait before an all-too-obvious reveal drags the whole thing down.
     The series was originally scheduled to air at 10pm, before CBS unexpectedly brought it forward to an 8pm timeslot. While this does make some of the earliest episodes slightly inappropriate for a family timeslot, it does serve this episode well, as it would be likely to scare the very young. Co-directed by Harlan Ellison, uncredited, he gets to put his side of the production forward on a commentary track, while a second commentary sees credited director Bradford May talk with Executive Producer Philip DeGuere.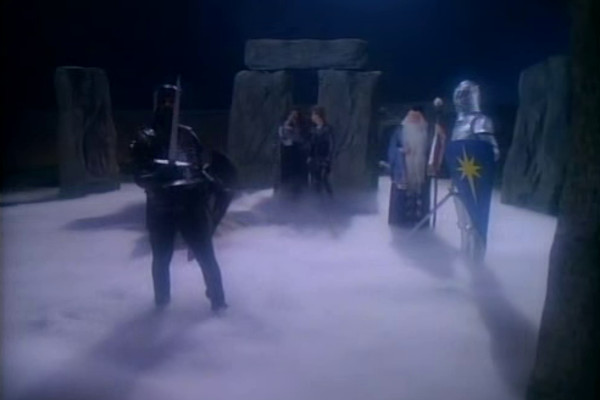 47
The Last Defender
of Camelot
George R.R. Martin, now forever to be known as the man behind Game of Thrones, made his TV writing debut with this season closer. The second part of a double bill with A Day in Beaumont, this England-set tale is based on a story by Roger Zelazny and features only one English actor... Merlin himself hailing from New Jersey. Obviously filmed on sound stages doubling for outdoor scenes, it looks cheap and the accents never convince... the overall affect being that of a filler kid's programme. Of particular note is a "headless knight" with its head clearly in view. Perhaps the only hint that this is aimed at an audience over 10 years old - and a clue that Martin was behind the writing - is the revelation that Merlin was a bad man who helped to engineer the rape of Morgana's mother.
     Martin was in his late 30s when he wrote the episode, so he undoubtedly had years to improve. While Martin isn't the primary writer on Game Of Thrones, having to date written just four episodes of the first seven seasons, it's unlikely the hugely popular series would have been successful if it had continued in this vein. Martin returned with four variable scripts for season two, but this was a low point to close the first season.