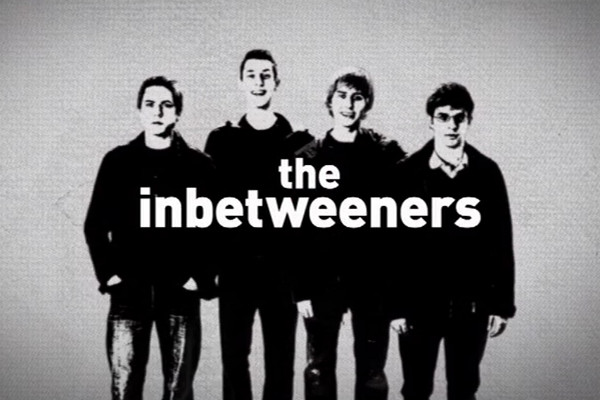 Updated January 2019 Three seasons aired from May 2008-October 2010, followed by two hit films. The entire series and movies are available to buy online via Amazon. In the meantime, please join me as I rate the entire series from worst to best...

Warning: As The Inbetweeners contains adult themes, some of the images and discussion in this article may not be suitable for younger readers.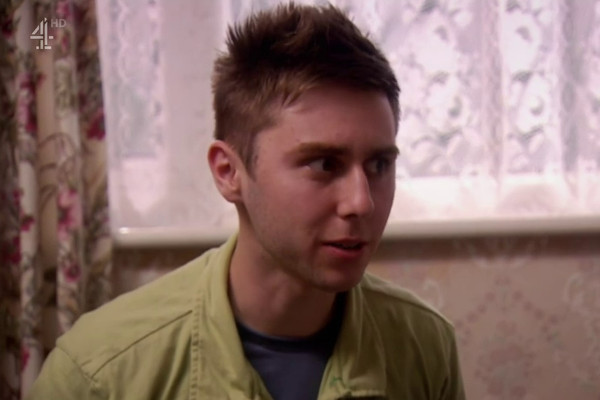 21
Fwends Reunited (2019)
Fwends Reunited was a 2019 New Year's Day special that saw an extreme negative reaction on social media, so much so that James Buckley apologised on Twitter. It's a shame, because it's actually not that bad. It's not that good, either, but most of the criticism seems to be from viewers who thought they were getting a new episode, rather than a retrospective; blaming the show for failing to live up to an expectation, instead of blaming their own stupidity for not finding out what kind of show it was in the first place.
     There is some worthwhile stuff in there: in fact, the decision to amend this article and include it is entirely due to it featuring a very brief clip of Buckley playing Neil in Baggy Trousers (as pictured), the unaired pilot episode of the programme. There are some other behind-the-scenes moments that make it worthwhile for serious Inbetweener nerds, and some segments, such as the four leads on a car journey as themselves, are worth a look.
     Unfortunately, there's also a lot of bad, the majority of which has to fall on Jimmy Carr as a particularly miscast host of ceremonies. Throughout the 93 minute runtime (or two hours if you were watching with adverts) we hear more from Jimmy than the four stars combined, and he highlights how relatively quaint the series was by performing lots of "too far" jokes that make guests and viewers uncomfortable rather than adding to any humour in the format. Jimmy does have his moments, but this is a very bad clash of styles, and a very awful night for him. While it's true that the foursome don't really look comfortable, it's not as bad as suggested, but more importantly, they're not even given chance to get really involved in a show that's supposed to be about them.
     Many guests from the series are present, though notable absences are Henry Lloyd-Hughes (Mark Donovan), Alex Macqueen (Neil's Dad), Hannah Tointon (Tara), Robin Weaver (Simon's mum) and Emily Atack (Charlotte Hinchcliffe). While the reason for all of their absences is not known, Atack stated on radio that she was due to appear but had been told she wasn't needed just one day before filming. To add to such a sour taste, the special focuses on the more coarse side of the series (parts of which do seem a little outdated in 2019) and seeks to champion the two films as high watermarks of the show.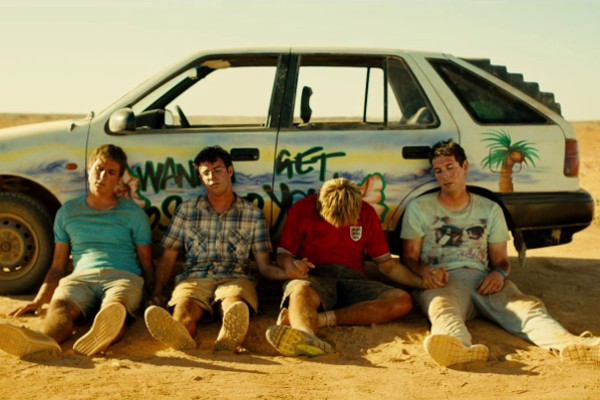 20
The Inbetweeners 2
(2014)
Despite a three-year break, this sequel to The Inbetweeners Movie did almost the same business, pulling in just shy of £64 million off an increased yet still small budget. Sadly, it's the death throes of the series, the second movie taking the "crowd pleasing" ethos of the first, and hammering it into the ground. No one ever suggested that The Inbetweeners was an exploration of the works of Nietzsche, but so much of the misfiring, lowbrow humour here insults the intelligence of the audience and shows disdain for the characters it had so lovingly created.
     This article is here to praise The Inbetweeners, and so it must be acknowledged that this is the only truly below-par instalment they did, but what a huge drop it is. Once Jay's absurd lies were there to be mocked, here they're presented as jokes in and of themselves. There's a "tick box" mentality to events, with Neil shitting himself at a water slide attraction just because the demographic demands a "gross out" bit at the halfway stage, and not through any plot logic or reason. Scatological humour is fine with due set-up and reason, but Simon asking Neil to urinate in his mouth is a low point for all concerned.
     If there's one legitimate complaint with The Inbetweeners as a whole, it's that it wasn't overly successful in creating realistic female characters. This is taken to its furthest extremes here, restyling Lucy (Simon's sweet-natured, kind-hearted girlfriend from the first movie) as an aggressively obsessive clothes-shredder and cheater. No one is going to watch The Inbetweeners 2 with a copy of Kaplan's "The Male Gaze" in their hands, but where once the vague misogyny of the group saw the punchline being their ineptitude, here the lowest possible audience is invited to revel in their disregard of women. Granted, the boys had to split up with their girlfriends otherwise there'd be no film, but while The Inbetweeners was a fine television series, the unashamedly mainstream films are a poor representation of the qualities it once had.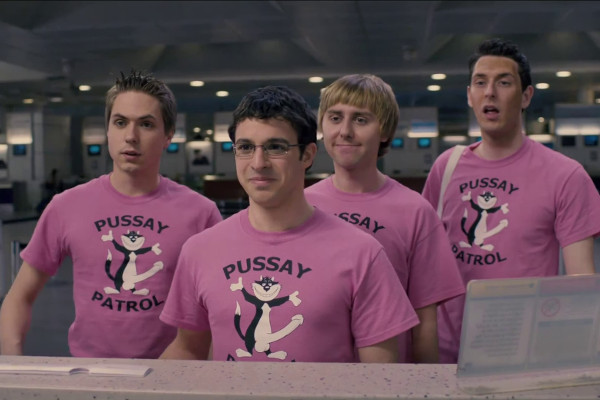 19
The Inbetweeners
Movie (2011)
The first Inbetweeners movie is not actually that bad, though the overwhelming pandering to mainstream appeal can grate. Although Ben Palmer was the most common director on the TV series, he takes in aerial shots and slo-mo for the film, giving us such crowd-pleasing antics as Jay and Neil accidentally going to a bar with a male stripper, or multiple dancing shots and montages, all with very little depth... elements which made a £3.5 million film rake in £64.8 million at the box office.
     It seems odd for such a generally crass programme to engender what could be described as an "Inbetweeners purist", but the heart of the programme is jettisoned in favour of the lowest common denominator. Note also that some core characteristics of the group are inexplicably discarded - Jay's habitual lying is nowhere to be seen, the main supply of his humour removed or forgotten.
     That's not to say that the film is bad, and isn't without its moments, but rather than a tour through middle class suburbia, the film plunges the Inbetweeners into a world of lad mag culture, with club music replacing the usually reflective soundtrack. The "fish out of water" setting is a tradition when British sitcoms are transferred to film, dating all the way back to The Army Game's 1958 movie I Only Arsked!, which was relocated in the Middle East. But drinking, club culture and the Club 18-30 experience are anathema to the world of The Inbetweeners, and make for an uncomfortable fit in a shameless ploy for wider appeal, however financially successful this may have been.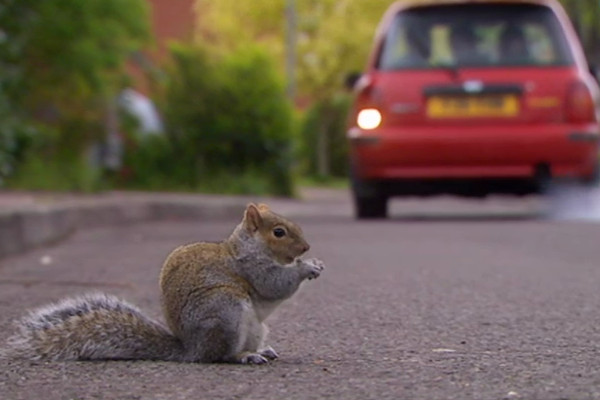 18
Home Alone (2010)
One of the most charming things about The Inbetweeners is that, in amongst all the sex talk, outrageous lies and inappropriate behaviour, the four are essentially decent human beings with good hearts; the product of middle-class suburbia whose only experience with violent "street" behaviour is in their imaginations. Sadly, Home Alone is an episode that bucks this trend, giving us Inbetweeners who vandalise a garden, accidentally get a dog put down, break an old lady's nose and murder a squirrel. It's perhaps taking The Inbetweeners way too seriously to draw a line as to how much "gross out" humour you can stomach, but this one comes close, complete with the nearly exhausted supply of "Will's mum" jokes.
     A lot of the remaining humour in this episode revolves around Will getting uptight over his friends' bad habits while staying at his house... though for any viewers with mild OCD, then seeing Neil blocking Will's toilet, or Jay masturbating in his house, this is the kind of instalment that would put your teeth on edge. There's no bad TV episode of The Inbetweeners, and this isn't one, but it's certainly the least essential entry. Ironically it was the most-watched episode, netting 3.72 million viewers, putting it over 2 million ahead of its nearest non-terrestrial rival, the fourth episode of An Idiot Abroad.
17
First Day (2008)
Many comedy series have a weak first episode, and The Inbetweeners is no exception. A scene where Will insults Mr. Gilbert only to pause and say "is he behind me?" is straight out of the Sitcom 101 Rule Book, dated 1973, only topped by Jay pretending to be an Australian. The performances also seem a little stiff and ill-at-ease. Simon Bird (Will) and Joe Thomas (Simon) had both worked together in a sketch troupe, but James Buckley's previous experience with the show had been as Neil in a never-released 2006 pilot titled "Baggy Trousers". Every sitcom has to start somewhere, and this one did a decent enough job of introducing the main characters and situation. Thankfully, though, things got better from here...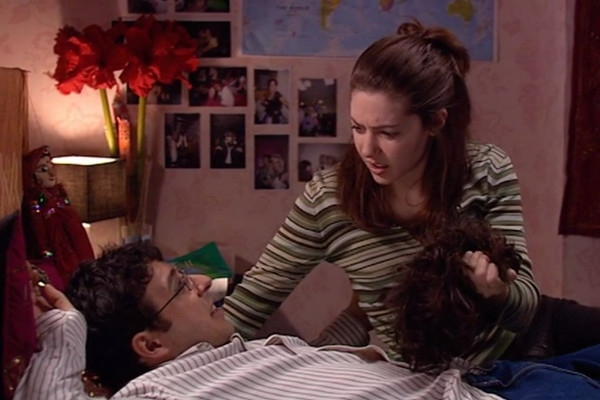 16
The Duke of
Edinburgh
Awards (2009)
A fairly sweet tale of Will trying to romance his old babysitter, this is the one where events escalate to Jay masturbating in an old folks' home. Despite such outrageous subject matter, the gags here are more understated than in many other episodes, rendering it more charming and plot-based than laugh-out-loud funny.
     Things end badly in the second half of the episode with a series of events that don't quite come off... James Buckley having to act out masturbation is a little too crass, even for this show, but worse is Will sticking an old lady's wig down his trousers, a plot twist that never seems believable. Even Neil, the stereotypically "dumb" one of the group, is drawn to ask "a wig? What were you thinking?"
15
The Camping
Trip (2010)
There's a certain kind of melancholy air to this episode, there in the knowledge it was the end of the series. It's a decent send-off, with a game involving the group texting on each others' phones getting some laughs, but there's also an air of unbelievability about the whole thing. Jay has been shown to be a deeply selfish individual right from the first series, but would even he set fire to Will's things or let Simon's car crash into a lake?
     The character of Jay takes a lot of damage in this episode overall. Although revelations that he was abused and sent to a psychiatrist when he was younger hint at depths, by this stage his customary bullshitting has reached ridiculous levels, including the revelation that a herd of cows once fired milk at him from their teats. Funny, maybe, but the core appeal of the character was that his pathological lying could almost have been true, at least to the gullible Neil.
     Writers and creators Damon Beesley & Iain Morris take their first turn at directing, a role they would reprise for the second movie and the sitcom White Gold. Unfortunately a fairly decent episode ends with multiple copious vomiting, ensuring that the series has now entered some cartoon universe where it can become a real life version of Family Guy. (And I say that as a fan of Family Guy). The boys as vaguely realistic depictions of teenagers ends here, and resumes with the very different world of the films.