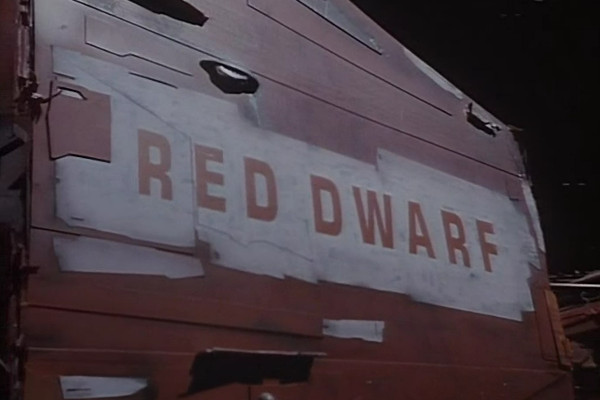 Article originally published February 2020, updated to include the new special, The Promised Land.
BluRay boxsets of the series are available via Amazon, including the new special, The Promised Land.

WARNING: This article is full of OPINIONS, and my opinion on what makes a good Red Dwarf episode may be different to yours. If you're offended/annoyed by someone not rating your favourite episodes highly, then this article might not be for you. At the risk of sounding like a "look at me monkey", then it should be noted that some of the cast have read this article, and... it didn't go down too well...





I couldn't joke my way out of that one...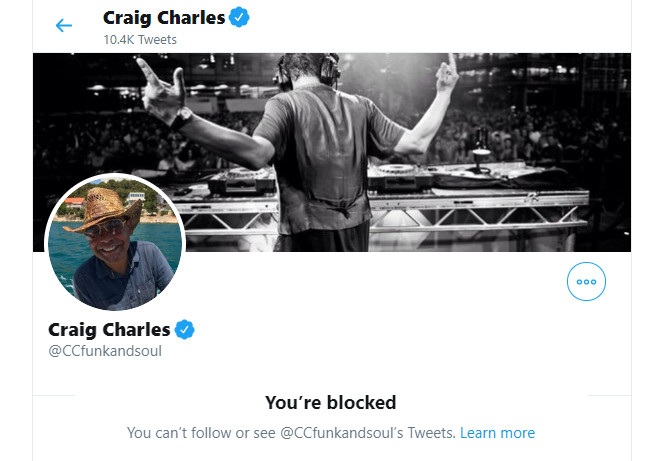 And it's not a "movie", it's an extra-length special... sorry:




Okay, let's start the article...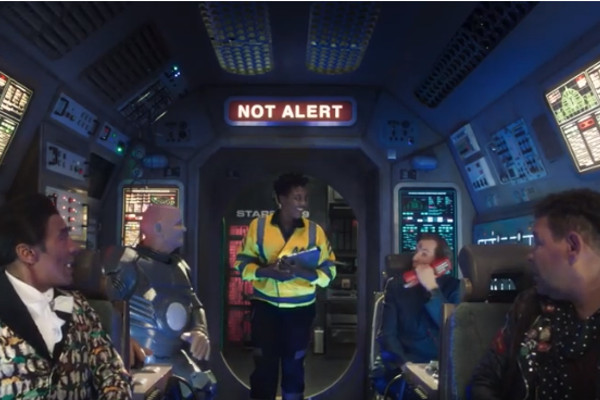 73
Stellar Rescue/
Smart Breakdown
It's not quite known what the demographic overlap is between AA customers and Red Dwarf fans, but the AA considered it worthwhile making two TV adverts with them, along with some radio commercials.
     All the characters are reduced to their most constituent parts, and really, if you can write a character down to the point of a signature joke that tells you everything you need to know about them, then it's no longer a character, just a foil.
     Pick of the two has to be the 2019 advert, Stellar Rescue, which, while having jokes three million years old and a cheap "Not Alert" joke (which found its way into the series proper) is at least just bluntly unamusing... the 2020 follow-up, Smart Breakdown, is actively painful.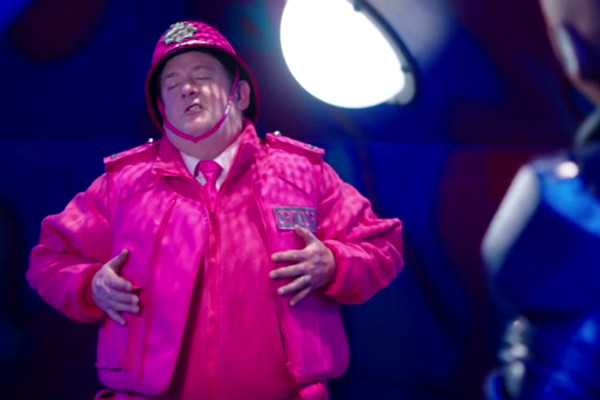 72
Timewave (12.3)
Ranking a series like Red Dwarf is difficult as all comedy is, of course, subjective. However, there's every reason to believe that this episode was written purely so Sex Lives of the Potato Men was no longer the unfunniest comedy that Johnny Vegas has appeared in. Featuring a society where criticism is illegal, a potentially interesting concept is stretched to its most unbelievable ends.
     Red Dwarf used to have its roots in something tangible, where the jokes were led by real emotions. Here the entire crew are caricatures delivering call backs to old jokes that only 20% of the audience will understand, along with repetitive set ups where the punchline is long in sight even before the feed is complete. The most notable element of a chronically unamusing instalment is Rimmer referencing Operation Yewtree... a joke that would presumably have been pruned if the series was still being made by the BBC.
     The obvious strain of writing 12 episodes in the same block does show, sadly - Rimmer's line about "spit on her wrist" is a serious contender for Red Dwarf's worst-ever joke; Timewave is almost certainly its worst-ever episode.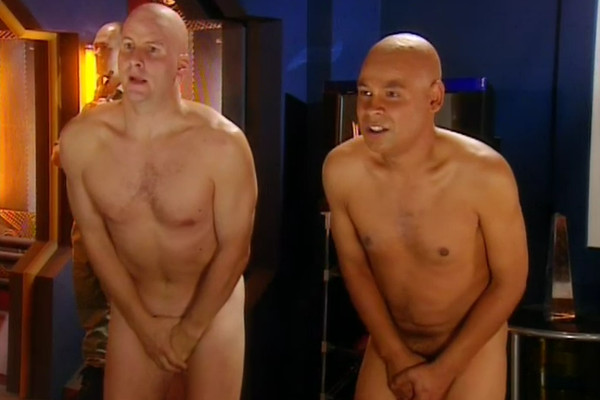 71
Pete (8.6/8.7)
Series eight saw the crew return to a newly-restored Red Dwarf after the cliffhanger events of series seven. With the entire crew also restored by nanobots, Lister, Rimmer, Cat, Kryten and Kochanski are given a two-year prison sentence in Red Dwarf's penal department, overseen by the officious warder Ackerman.
      Pete, a two-part story, had a long run as "Red Dwarf's Worst-Ever Episode", before 2017's Timewave proved that the barrel could be scraped even further. It's awful, childish stuff, with Graham McTavish getting even more over-the-top as Ackerman, and a series of erection gags that have no real place in Red Dwarf. While the series always skirted near the line, it used to have, for want of a better term, an element of class, and, if not quite "family viewing", could be watched in polite company without undue embarrassment.
      Plot-wise, then Pete is a mess, featuring all manners of unrelated, sketchy developments. Paul Alexander, co-writer of three series seven episodes, stayed on as the script associate for the series. He also co-wrote the second part of this story and Krytie TV, suggesting that he appealed to Doug's baser instincts for the show. Yet this is a series so corny that punchlines like "no, wrong number" must have been obvious to all but the most oblivious audience member. A series that dusts off so many old comic routines that "he's standing behind me, isn't he?" is seen as being something new. (In fairness, The Inbetweeners dredged up the same hackneyed routine nine years later for its first episode).
      During the first two series the Cat was one of the most original characters on TV, though became diluted and lost most of what made him special as the series went on. With the programme becoming more confined, his over-exposure and broadening saw what was once a highlight of the series become predictable and tedious. Despite this, it's still somewhat unsettling to see him completely humiliated by prison bully Baxter (Ricky Grover, wasted in a nothing part). Perhaps the only merit this appalling story holds is that it contains two vaguely amusing lines for Chloe Annette in the second episode, an incredibly rare instance of Kochanski being given anything remotely funny to say.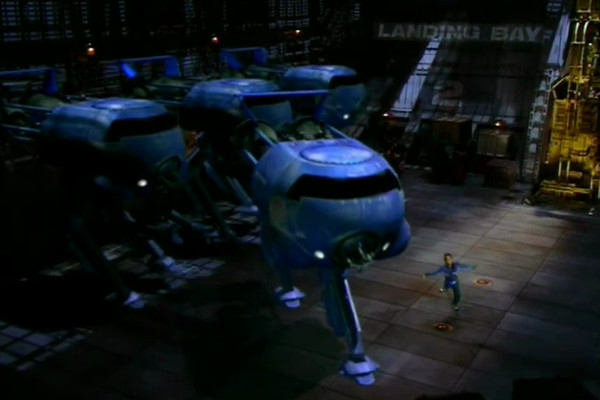 70
Back In
The Red
(8.1/8.2/8.3)
A dreadful three-parter that opened the eighth series. While much was made of the ever-increasing viewing figures breaking the 8 million mark, the same opening night 8.05m viewers were clearly far from enamoured with what they saw, and the series bowed out with only 4.24m tuning in. Red Dwarf was a series that had consistently built upon its audience, so losing over 47% of the viewership in eight weeks cannot be regarded as a success.
      It's not just all the appalling elements, like the unconvincing CGI, the jokes that die the instant they hit the air, the cartoonish "salute" sequences, the constant wearying similes, or even the God-awful Blue Midget dance and claymation sequences. While resurrecting the old crew isn't a bad idea (though it's a shame that the Rimmer seen from this point on has no knowledge of series 1-7) where it falters is by making them all "komedy characters". Suddenly there's no one "real" to relate to, as everyone, including the Captain, becomes a two-dimensional joke machine.
      Then there's simply how distasteful the programme has become. Referencing the fact that there are no less than eleven rape jokes in this story isn't "politically correct"... because the series was politically correct. Sure, there'd be moments like Lister talking about having mirrors on his shoes to see up girl's skirts, but he was generally respectful of women and appalled by Rimmer's treatment of Kochanski in Balance of Power. Here he regrets that Kochanski didn't have sex with him under what is essentially a date rape drug, and later uses the same serum to try and get Rimmer raped while in prison. It's all awful, nasty, cartoonish stuff, full of people doing things that no one would do outside of a 70s sitcom, and a horribly OTT performance from Robert Llewellyn.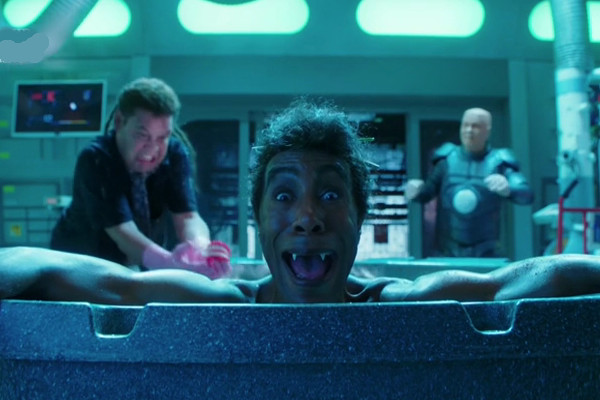 69
Can Of
Worms (11.6)
Back in 1989, Grant-Naylor had planned to open series three with a pregnant Lister story entitled "Dad", but wrote it off as a bad idea, and possibly even sexist. Can Of Worms reprises the idea, having the Cat pregnant by a polymorph, and reintroduces series eight levels of ickiness to the show.
     All humour is subjective, so a remark that this is, despite it all, one of the funnier episodes of series eleven is meaningless. But the entire plot here (after we're introduced to "Mercanoids", a race of mechanoids that want to kill themselves for a better chance in the afterlife) is based on the Cat sleeping with a polymorph under false pretences and then falling pregnant as a result. "Laughs" are obtained by the Cat realising that he's been, by any other name, raped. "It still counts", he cries, desperate to prove that, despite being essentially the victim of sexual assault, he's at least lost his virginity.
     Such ruminations may appear to take what is a very silly episode seriously, but it's worth remembering that when Red Dwarf began in 1988 it was on the back of the alternative comedy era, where Craig Charles was an edgy, anarchistic poet, and the first few series saw him in a regularly preachy mode, bestowing the virtues of women's rights. As with Back In The Red, it's not "politically correct" to question such humour appearing in Red Dwarf, because when Red Dwarf started it was politically correct.
     We also get "jokes" about the polymorph eggs turning into cancer cells rather than be aborted. A "punchline" sees Cat slaughter all the polymorphs - disguised as the crew - with the line "A momma always knows her kids." That's right, Red Dwarf just did a joke about infanticide. The final joke is the Cat, in a dream, asking two women to "pipe me"... because his only real experience of sex is to be penetrated against his will. This is the first time the Cat has had an episode dedicated entirely to himself... what a shame it's such an utter stinker.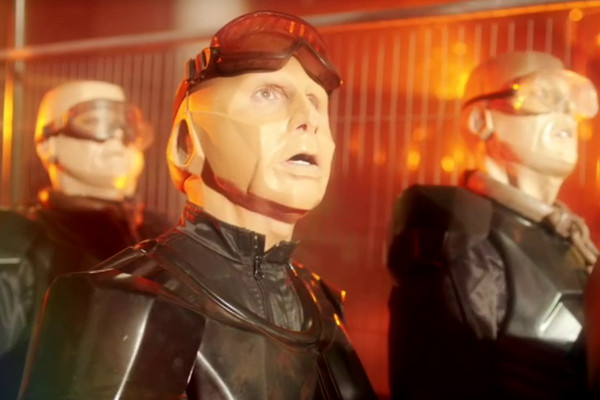 68
Siliconia (12.2)
It's debatable as to whether Red Dwarf was ever truly a "hip" show, but certainly in its first few series it had a form of cultural caché, being based around an edgy performance poet and people from an alternate comedy background. Guest stars in the series would include actors from Absolutely, along with Clare Grogan as a semi-regular, and Monty Python member Graham Chapman, who died during pre-production and was replaced by Ruby Wax.
     Sadly, there came a point where the series became too enthralled by its own mythos, and seemed to become more of a marketing tool for T-shirt sales rather than a series in its own right. By the time of filming series XII, Red Dwarf's cast had a collective age of 220, and Craig Charles's dreadlocks were no longer the sole example of a hairpiece being worn by a cast member. The programme, while still having affection extended towards it, was no longer "hip" – if indeed it ever was – and was far lower down in trendiness terms with the current generation than The Inbetweeners.
     Siliconia gets an Inbetweener - almost inarguably the Inbetweener – and forgets to give him a single funny line. Red Dwarf used to amuse because its humour was based on something tangible and real. Lister may have been trapped in deep space, but his sense of loneliness powered the episodes. There's no real emotional connection between the viewer and robots, and Kryten's earliest explorations of identity, religion and loss are gone in favour of non-jokes about the weight of an android and "matt finish". (A trivial irritation is that the Mechanoid Intergalactic Liberation Front who capture Kryten fail to realise that the acronym is MILF, until Kryten points it out... but then it gets used by them multiple times afterwards as if it's their real name – which is it?)
     The idea of parodying the Black Power movement is in questionable taste, but then so is a "joke" about Word documents that parodies abortion (Mechocracy). The majority of the episode was filmed without a studio audience then played to a crowd for reactions, an effects-heavy piece that is one of the more impressive Dave productions, but low on genuine laughs. Many of the "jokes" are what can charitably be described as "call backs" to early series, or, for the more cynical, "rehashed old jokes because Doug can't think of any new ones". It all ends with the crushing emptiness of yet more unfunny "Lister isn't a good guitarist" ruminations, despite Cured showing him to be vaguely competent.