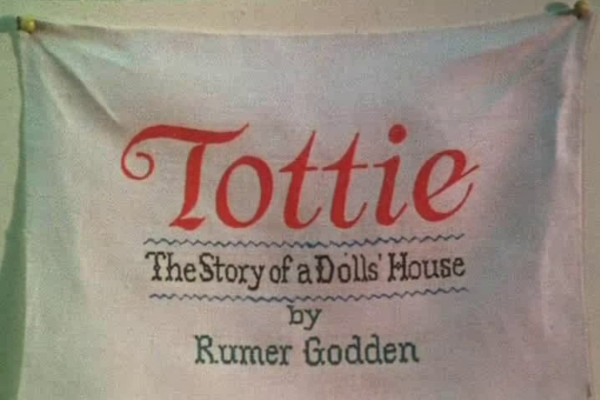 by
THE ANORAK
FEBRUARY 2018

The series first began 34 years ago this month, with the entire first season airing in a single week from 6-10 February 1984. Please join me as I rank the entire series, from worst to best...
10
Episode Ten
A series of happy endings seems almost anathema to Tottie. An oppressive, emotionally wearying programme, featuring a family of dolls undergoing all kinds of psychological trauma, it's a series oddly difficult to watch. Created by the team behind Bagpuss and The Clangers, it contains none of their joy and sense of freewheeling fun, and instead, while arguably the finest series the team ever made, it's a programme that's emotionally exhausting to endure.
     This final episode bucks the doom-laden trend, yet the dolls are never masters of their own fates. An evil China doll known as Marchpane causes pain in the household, yet is taken away by a doll seller who gave her away by accident. Although all the dolls are able to shape their destinies by the power of wishing, there's no retribution meted out to Marchpane, who presumably will have learned nothing from her experiences and won't change her cruel nature. Yet Tottie isn't a series about revenge, it's one that promotes the idea of love, even in the face of hardship. Based on a book written by Rumer Godden after the second world war, it's possible that this downbeat series was directly inspired by the uncertainty of such times.
     However, a happy ending where newcomer Melinda Shakespeare agrees to become Mr Plantaganet's wife can seem too neat. Doll Mr Plantaganet is one of the most likeable characters, but he's clearly emotionally traumatised, and remembers the voice of his first wife as he proposes to the second. The addition of Melinda Shakespeare is a troublesome one, because it's her involvement that sees them stand up to Marchpane and try to undo her wishes, and provide them all some form of happy ending. Consequently the regular dolls do nothing to alter the course of their own lives and would have continued to suffer under Marchpane, developing some form of Stockholm Syndrome with the bullying doll. These are nice characters, and it is something of a relief to see them get a long-awaited happy ending, but Melinda's arrival can't help but feel like some form of doll ex machina.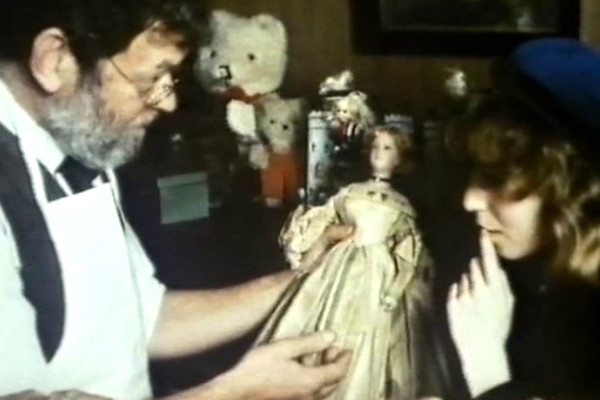 9
Episode Seven
This TV series is more often referred to by the title "Tottie: The Story of a Dolls' House", but the reason why this article is published under just the name "Tottie" is that its two seasons went under different titles. While episodes 1-5 had this familiar name, episodes 6-10, which aired two years later, went out under the name "Tottie: The Doll's Wish".
     The entire series was made by Smallfilms for an external company (Goldcrest), and then sold to the BBC. Consequently the BBC didn't retain copies of the "The Dolls' Wish" as it was transmitted on videotape. As Smallfilms didn't retain their own copies either, the only copies that exist of these final five episodes are from off-air recordings, which are non-broadcast quality. However, while not commercially available in the purest sense, a copy of this second season can be ordered from The Dragon's Society. As can be seen by the screencaptures in this article, the picture quality of episodes 6-10 is naturally not as good as the first five, but still holds up quite well.
     Although Rumer Godden was initially reluctant to see her work adapted, the real people captured in still photographs throughout the series reputedly include her literary agent and his family. There's no information out there clarifying exactly how old the girls playing doll owners Charlotte and Emily were, but they'd be unlikely to be much older than 10 or 11. This episode, while lighter than many others, concludes with Marchpane wishing that the youngest of the children, probably around 8 or 9, would be the victim of a fatal stabbing, whereby her desire is that another doll would be given a pin "to stick into her heart, and then that tiresome little girl will go away forever." Tottie is a very dark series, quite brilliant, but also perhaps too edgy for its target audience.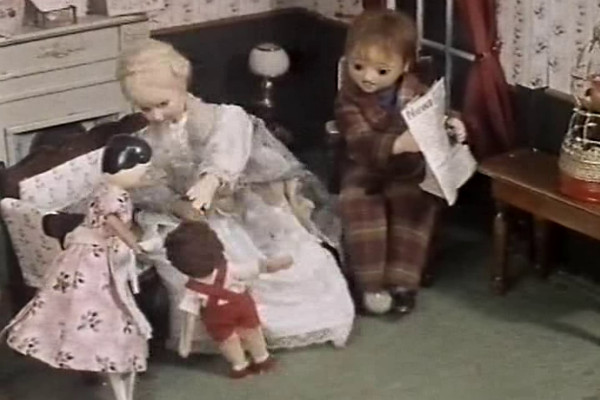 8
Episode Eight
Tottie's the kind of series that makes you feel you've forgotten the safe word as you watch it. All manner of psychological torture and intense, palpable dread is contained in each 14 minute instalment. While Marchpane did her cruellest work in season one, she is brought back into the series at the behest of Great Aunt Laura, who visits Charlotte (Emily now off at a boarding school) and asks where her favourite doll has got to. Under Great Aunt Laura's insistence, they go to the doll shop and purchase Marchpane once more, bringing her back to the environment where she had previously caused so much harm. Dismissing Tottie as an "impudent splinter" and hitting child doll Apple (as pictured), Charlotte places the doll in a shoebox and secures it behind a taped door, almost as if she's aware of her real, cruel nature...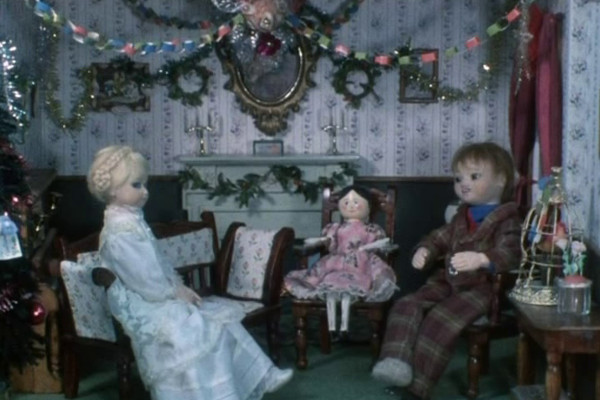 7
Episode Four
Tottie isn't an especially well-remembered series, not featuring highly in discussions of children's television. It's possibly that it was a little old hat when it came out in 1984. Although the animation is very well done, and a lot more sophisticated than that in Bagpuss, it must be noted that this is a decade later, and the same year shows like Crackerjack and Rentaghost were cancelled. Looking at other children's programmes that debuted the same year, then efforts like James The Cat and Thomas The Tank Engine aren't especially advanced, but there is a very "old school" feel to a stop-motion animated serial set in 1946.
     Despite this, it's surprising that a series from the makers of Bagpuss, The Clangers and Ivor the Engine should have passed from so many collective memories, no matter the era. It perhaps doesn't help that this first season was shown on consecutive days over a single week in February 1984, meaning if you were out of the country for a week you'd miss the lot... or, more importantly, you were required to invest so much time over such a short period. However, even this theory doesn't stand up to close scrutiny, as the second season was broadcast in a more traditional, weekly format, and both series were repeated as late at the early 1990s.
     This fourth episode, set at Christmas, sees Marchpane brought into the house for the very first time. Tottie, a wooden doll over a hundred years old, had lived with Marchpane in the house when it was owned by Charlotte and Emily's ancestor, and was well aware of Marchpane's almost psychopathic lack of empathy for others. Her arrival puts fear into the heart of nervous doll Mr Plantaganet, who appears to be on the verge of a nervous breakdown as the end credits provide welcome relief...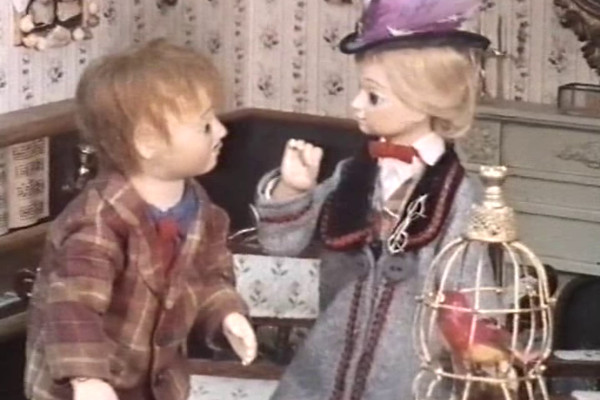 6
Episode Nine
Although American doll Melinda Shakespeare had been seen in the series before, this penultimate episode marks her first arrival at the house. It coincides with Marchpane's continued reign of terror, whereby her powerful wish that Apple and his dog Darner don't return from a trip out with the children comes true. Although both are found safe in the final episode, they're covered in mud and severely upset by the experience. As the two girls (Charlotte and her friend Tilly) were playing by a local pond, the implication is that the two toys had fallen in and drowned. Broadcast from September-October 1986, viewers would have had to wait a week to discover that this wasn't the case.