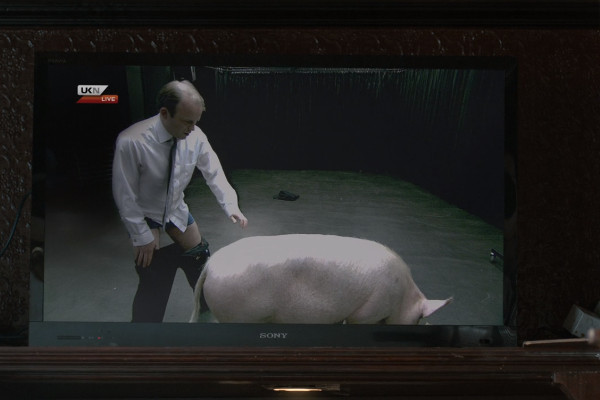 7
The National
Anthem (1.1)
The concept that someone would kidnap a member of the Royal Family and blackmail the Prime Minister into having sex with a pig on live TV is a far-fetched idea, but made scarily plausible in this opening episode. Brooker's media-savvy is on show from the outset, as he depicts the various activity that would engineer such a situation, not least the all-important polls. Sadly, it may have been too much for some viewers, the undeniable "shock value" off-putting... while "opening nights" always attract a spike in viewing figures, a quarter of the 2 million that tuned in to this debut had deserted the programme by the second week.
     It's now, of course, impossible to discuss this episode without referring to the fact that the real Prime Minister was later accused of penetrating a dead pig's mouth as part of an initiation ceremony. Brought to the press four years after this episode aired, the charges were denied, but brought retroactive attention to a controversial instalment.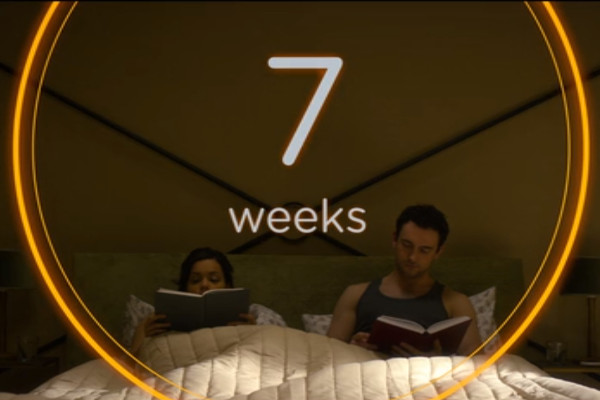 6
Hang The DJ (4.4)
A witty and satirical take on dating site algorithms, giving viewers a future society where all relationships are governed by "the system", and a built-in expiry date is computer controlled. To say more would be to spoil the various twists and turns of a clever and inspired plot, but attention must be given to the fun chemistry between stars Georgina Campbell and Joe Cole which adds much to this, the best of the Netflix episodes.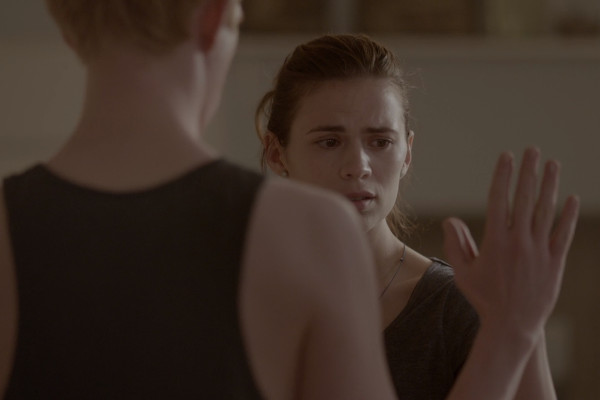 5
Be Right Back (2.1)
Hayley Atwell plays a widow who reconnects with her dead husband via experimental computer algorithms. Using her deceased husband's social media and email presence, the computer adapts to develop an approximation of his personality. It's an interesting concept, and the idea of a computer developing a full personality that could be interacted with was an idea widely discussed by Douglas Adams in the mid-80s.
      However, this episode isn't about the mechanics of the piece, or even discussing trivia mistakes, like the husband's "mole" moving position during the episode. Be Right Back is an emotional tale, featuring the first female lead character for the series, and exploring her attachment to her husband's memory. The final twist of the episode is cleverly foreshadowed by an early discussion of how the husband's family used to put mementos of the dead "in the attic", and the pay-off is, for once, understated in a more reflective instalment.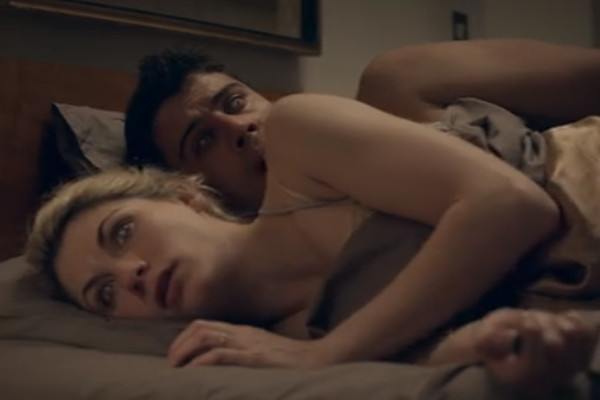 4
The Entire History
of You (1.3)
Although Netflix don't release audience statistics, it's fair to say that the 0.87 million Channel 4 viewers who tuned in to this episode were probably the lowest number for a Black Mirror episode. Attention has turned to it in recent times, as it features Doctor Who actress Jodie Whittaker. Whittaker plays a cheating wife in an innovative setting where memories are recorded and can be accessed at all times. Whittaker's co-star, Toby Kebbell, went on to play the villainous Koby in two Planet of the Apes films in 2014 and 2017.
      The only episode without Charlie Brooker's involvement as writer, The Entire History of You was crafted by Jesse Armstrong (Peep Show/Fresh Meat/Four Lions). Robert Downey Jr. optioned the script for development into a film shortly after broadcast, though any such adaptation has yet to be seen.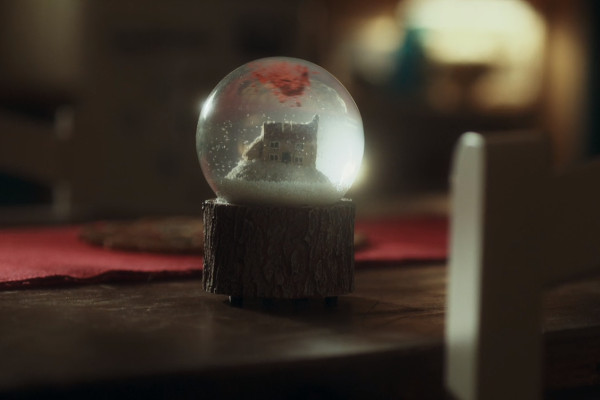 3
White Christmas
A 73 minute Christmas Special that is sometimes listed as being part of season two, despite airing over 21 months after the second season ended. With more limited financial resources than Netflix, Channel 4 didn't recommission the series from production company Endemol as much as Netflix have. With this being the final Channel 4 episode, it was just the seventh to be aired in three years.
      There's an argument to be had that the Channel 4 agreement was better from a creative standpoint. The Channel 4 episodes were generally edgier, grittier, and the lower production rate meant the ideas were fresher and strayed from repetition. Channel 4 were predictably upset that a deal was made (reportedly for $40 million) to choose Netflix as the new broadcaster, with Channel 4 Chief Creative Officer Jay Hunt noting "Black Mirror couldn't be a more Channel 4 show [...] it's disappointing that the first broadcast window in the UK is then sold to the highest bidder, ignoring the risk a publicly owned channel like 4 took backing it." Endemol had their own version of what took place, but what can't be denied is that, for whatever reason, the show wasn't being screened regularly by the terrestrial station.
      As the final Channel 4 episode then White Christmas is the perfect bow out, almost a thematic "greatest hits package", as Brooker once more looks at the consequences of psychological torture in new and inventive ways. A collection of three stories presented in a framing narrative with Jon Hamm and Rafe Spall, it presents genuinely disturbing visions of a technological future and provided festive viewers with Brooker's particularly bleak and harrowing take on Christmas. It was also an instant way to regret that more Black Mirror wasn't being made... due to extensive rights issues being negotiated, it would be almost two years before the series would return.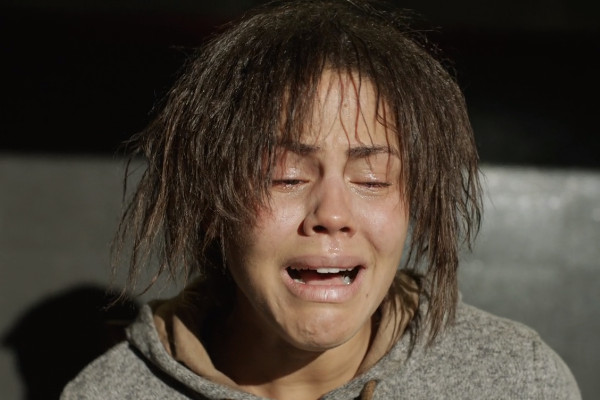 2
White Bear (2.2)
Black Mirror is often compared to The Twilight Zone and regarded as a modern-day, English take on the format. Where the two are very similar is that many of the "twist" episodes sometimes lack rewatch value. Whereas the journeys of characters can be revisited, episodes like White Bear are all about the twist.
     Such things scarcely matter for a first time view of White Bear, a psychologically horrific episode that taps into the perversity of those who like to study murderers as well as the murders themselves. The science fiction element of the piece is a terrifying proposition, and Lenora Crichlow is excellent in an episode that calls for manic intensity throughout.
     To say more would be to spoil events, though it's an episode with many conflicting elements. Viewers are called upon to sympathise with someone who later turns out to have engaged in a wicked act, and accordingly are made unwitting voyeurs in psychological torture. Perhaps it's this element that makes White Bear such a divisive episode, leaving the audience feeling complicit and uncomfortable, whereas most television is merely there to entertain.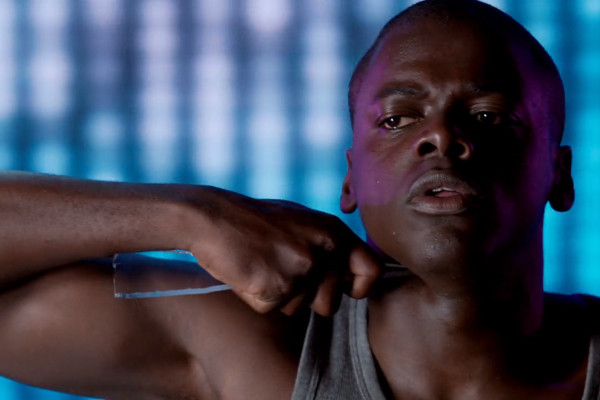 1
Fifteen Million
Merits (1.2)
Fifteen Million Merits is, without a doubt... probably... the best episode of Black Mirror. Taking in class, culture and the need for substance, it's one of the stories with the most to say, and the most world-building. Featuring a culture where youths are kept in cells and forced to monotonously ride exercise bikes in order to survive, its "reality show" trimmings are there just as a framework to hang ruminations on the disenfranchised and lowly employed.
      It's also the episode that has had the largest number of "call backs" in the following three seasons. While Brooker likes to put in "Easter Eggs", linking stories as a bonus for viewers, it's debatable if all the Black Mirror episodes could occupy the same world. In Black Museum this isn't the case, where Fifteen Million Merits is read by one of the characters as a graphic novel.
     The most referenced element of the episode, is, of course, the heartbreakingly beautiful "Anyone Who Knows What Love Is (Will Understand)", which is performed by Jessica Brown Findlay as part of the "Hot Shot" talent contest, then, as ironic juxtaposition, the original version by Irma Thomas plays out over the end credits after Bing (a superb Daniel Kaluuya) has betrayed his principles and sold out. Amazingly the song wasn't a hit when it was released in 1964, falling short of the top 50 in its native US, and not charting at all in the UK. Charlie Brooker clearly loves the song, as it has received call backs in many later episodes, specifically White Christmas, Men Against Fire and Crocodile.
     The episode was co-written by Kanak Huq, better known as Blue Peter presenter Konnie Huq, Charlie Brooker's wife. It's perhaps more than coincidence that the year before she'd been a presenter on the behind-the-scenes X Factor series The Xtra Factor. Huq's only other writer credit to date has been on the 2014 short Ahmed & Mildred (from a story by Sarah Cohen). It's a shame she hasn't written more, as both works show great promise.