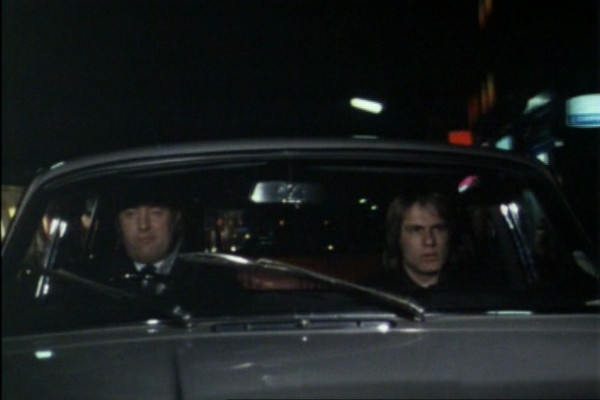 Originally due to be called The Loser, it was renamed "Budgie", and aired from April-July 1971. As the first season celebrates its 45th anniversary this year, what better time to look back and rate its 12 stories from worst to best? The site also features a look back at the second season and the show's spin-off series, Charles Endell Esquire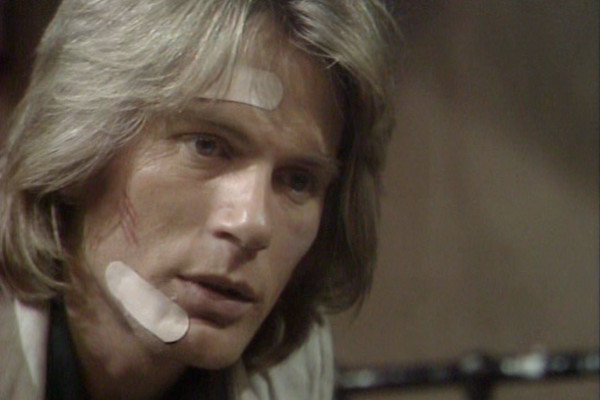 12
A Pair Of Charlies
All but two episodes of Budgie were written by the same writing partnership – Keith Waterhouse and Willis Hall, most famous for being behind Billy Liar. This fact makes it especially odd that the series can be described as "tonally inconsistent", though this can be perhaps explained by the fact that they worked separately, each episode discussed between them beforehand and then written in isolation. This particular episode sees another writer suggest the story, with the aptly-named Jack Trevor Story receiving a credit for the concept.
     On the only commentary track (for season two's King For A Day) producer Verity Lambert acknowledged that Waterhouse and Hall wrote very similarly, but that "I think Keith was the slightly more serious one of the two". With this in mind, then the best episodes are arguably those that are dramatic with just a touch of light comedy, whereas some of the episodes veer so far towards sitcom that they contain characters and situations that just wouldn't exist in reality. Here, in an episode presumably written by Willis Hall, we get comedy policemen, jokey performances and even the sound effects of Budgie's inner thoughts. Every series is entitled to one poor episode, so it's only fair to cut Budgie some slack in this instance.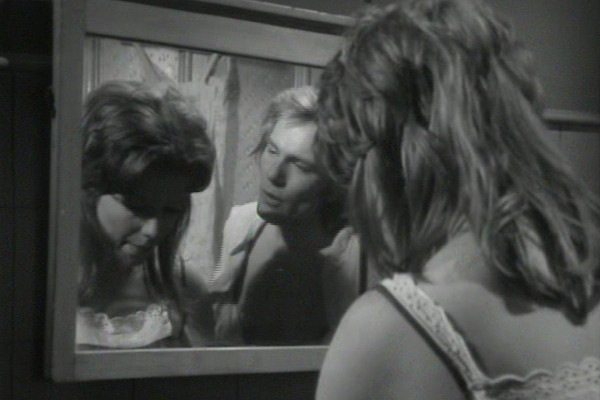 11
Out
Many series have weak opening episodes as the shows struggle to introduce the situation and cast of characters. Budgie is definitely no exception, and Out sees Budgie released from prison and into a world of broad homosexual stereotypes, sitcom stupid Irishmen and farcical renditions of strippers. The programme is one of its time, and, even more than many other shows of this vintage, it contains themes and content that would not appear on television today. Budgie's homophobia and casual racism is one such element, but even watching it and appreciating it was "of its time" can't quite get past the shock of the resolution... that sees Budgie's friend elope with a 15-year-old.
     As with the best Budgie episodes, the final five minutes elevate what may be sometimes pedestrian adventures... the closing scenes of the episode reveal layers beneath the character of Budgie, showing him to be a selfish man who won't even look at his own child, fathered behind the back of his wife. If there's one thing that's striking about this series, it's that it doesn't, certainly by modern day terms, go out of its way to make the lead character likeable, and it's only Faith's natural charm that keeps the character from being completely repellent.
     Due to industrial strike action, the first four episodes of Budgie were recorded only in black and white, explaining the monochrome nature of the picture above.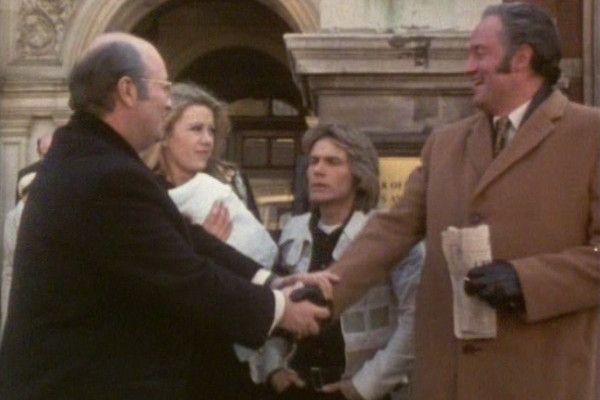 10
Everybody
Loves A Baby
An episode that perfectly showcases the callous nature of the central character, as he attempts to sell an unwanted baby, and pockets £300 for it (almost £4,200 in today's money) without even telling the mother. This episode first introduces us to Charlie Endell's strip club, and, like most of the locations in the series, the viewer has to "buy in" to the situation somewhat, the lighting and construction of the majority of the sets making it clear they're constructs in a TV studio. Speaking of artifice, then the guest female characters in this one aren't really developed beyond two dimensions, a criticism that can be levelled at most of the women in Budgie, save for his love interests.
     The various twists and turns of the episode make it one of the more watchable entries, yet the many contrivances the plot is pulled through make it unsatisfying if studied too closely. Not only is the buyer of the baby a close personal friend of Endell's, but he's dragged into the storyline because Budgie happened to see him at the maternity ward purely by chance. However, a lesser series would have had Budgie bond with the baby he's trying to sell, and, by association, his own neglected son. That this doesn't happen is refreshing; a series determined to plough its own path.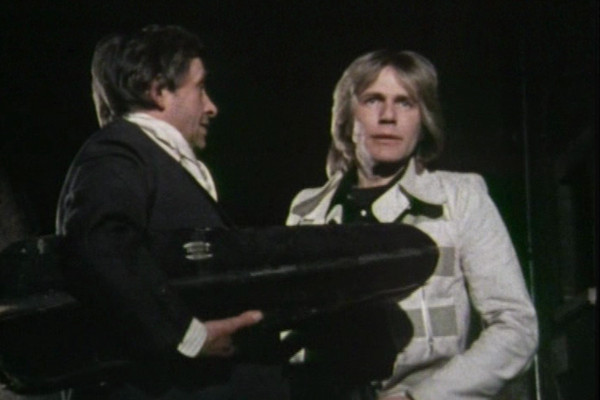 9
Fiddler On
The Hoof
A unique story, in that not only is it the only one to be written by someone other than the creators (Douglas Livingstone), it's also the only story not to feature Iain Cuthbertson's superb gangster Charlie Endell. Fiddler On The Hoof takes Budgie back to his home, explaining his behaviour somewhat by showing his less than ideal origins. The first instalment is a terrific series of character sketches, and one of the best Budgies episodes of all.
     Sadly, the second is a return to the more broad, cartoonish elements of the programme, particularly the inexplicable scene where the boss of Budgie's brother-in-law gatecrashes his wedding to save the day in the nick of time. Such things might happen in a BBC1 teatime sitcom, but wouldn't take place in the real world which Budgie is supposed to inhabit. It's this underwhelming second part that sees such a relatively lowly position for this story.
     During the broadcast of this two-parter, a behind-the-scenes documentary, "Pressure Cookie" was featured in the programme Aquarius, and is presented on the Budgie DVD boxset.
8
Could Do Better
An episode with quite a lot of content, as it reflects on Budgie's past and inner vulnerability. Meeting both an old classmate and his old teacher, it makes Budgie realise just how much he's failed in his life, with some typically considered dialogue by Waterhouse and Hall, such as the teacher asking him why he floats in a "half world".
     Underpinning all this is a plot which sees Budgie attempting to raise £100 for an abortion. Nowhere in the screenplay does anyone question Budgie's choice, with even his teacher helping him raise the money, showing how much attitudes have changed in the meantime. The conclusion, with Charlie callously ripping Budgie off and him not knowing, is a typically tragic and downbeat ending.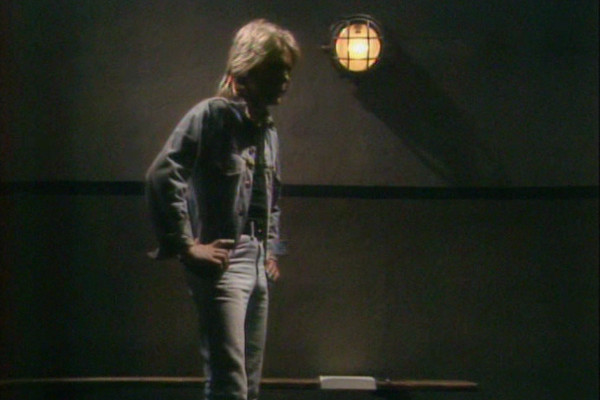 7
And In Again
The season finale that sees the further disintegration of the relationship between Charlie and Budgie. After hitting him in the penultimate episode (Sunset Mansions or Whatever Happened to Janey-Baib), Charlie here sells Budgie out after he's under pressure from investigating police officers. Rather than let himself be charged, Charlie points them towards Budgie and the stolen one-armed bandit that he's been carrying around all season.
     Parts of the episode are a little too "light" for such a serious climax, and perhaps undermine the intent. Most notably, it's the story that introduces Charlie's gangster lackey "Laughing Spam Fritter", a broad, almost cartoonish character who would reappear in five season two episodes and usher in a wave of less believable, more caricatured villains. Although the title of the episode should give no surprises as to the outcome, the shots of a bare cell and sound of slamming doors is a nice touch.
     At 53'33 minutes long, this was the longest of all the Budgie episodes, the shortest being Some Mothers' Sons, coming in at 48'07m.