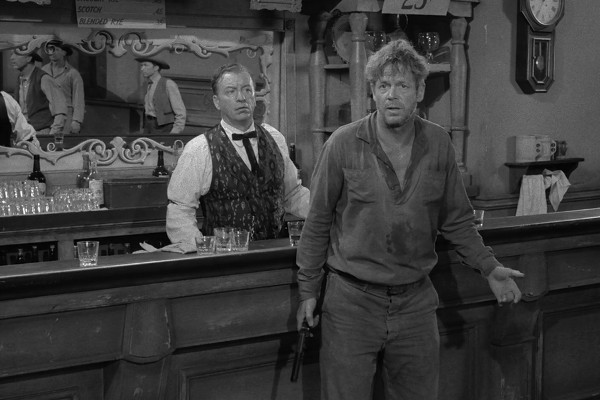 18
Mr. Denton
On Doomsday
The Twilight Zone introduced viewers to the concept that the anthology series would cover a wide variety of settings early: in this, just the third episode, we go back to the Wild West. Dan Duryea is terrific as the town drunk given a chance to reclaim his status as the fastest draw in town, and the twist ending is genuinely inspired.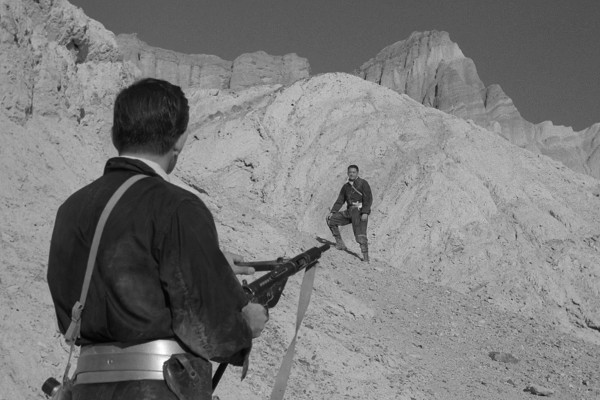 17
I Shot An
Arrow Into
The Air
The only episode to have script involvement from a non-industry member, Serling paid Madelon Champion $500 for her idea after she came up with it in a party conversation. The idea served him well, as it's also very similar to elements of his treatment for Planet of the Apes.
     Although some of the space-based episodes of The Twilight Zone can seem a little naïve and unsophisticated today, it's important to remember that when this episode aired it was still over nine years before a manned moon landing became science fact. This is a fine episode, though doesn't stand up too well to repeat viewings, and some of the dialogue can be a little starch by the standards of the show.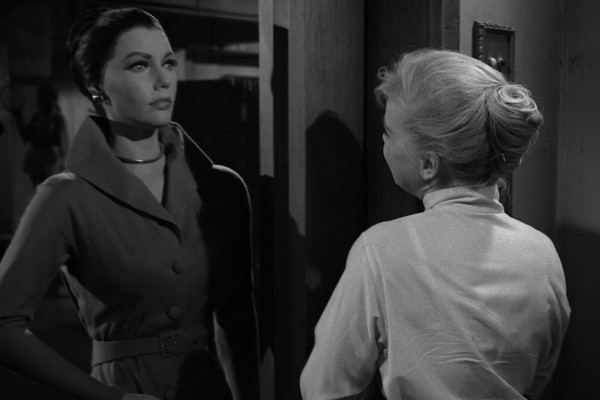 16
The After Hours
The season's experiments with comedy seem to be largely based around the end of the season, either out of desperation or confidence. Only three episodes from the first 27 are overtly humorous; in contrast, the last nine episodes contain five comedies.
     The After Hours isn't a comedy per se, and not included in the five - it's a quirky, slightly unsettling tale of a woman who finds she's really a waxwork dummy, remade poorly for the 1980s revival series. However, there's an overt attempt at humour with James Millhollin's eccentric store assistant Mr. Armbruster, a comedy character dropped in the middle of an otherwise-serious story. The end effect is like watching a psychological horror while Charles Hawtrey acts as support. It's an incredibly odd mesh of styles, though ultimately works... just about. (Also look out for some exceptionally poor continuity as Armbruster stands talking to his manager with his hands behind his back, only to cut to an instant reverse shot of him leaning on his desk.)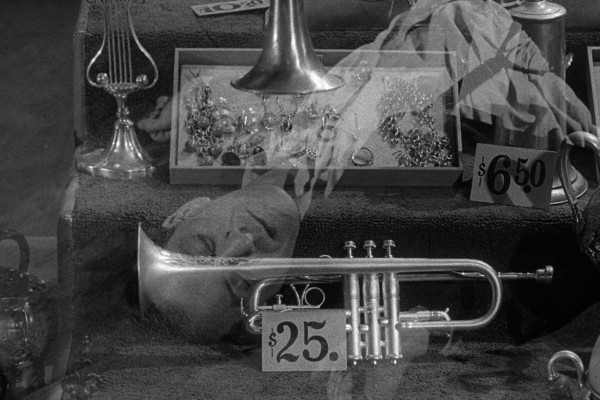 15
A Passage
For Trumpet
The Twilight Zone is a delightfully old-fashioned series at times. Produced during the dawn of rock and roll, any music it offers is instead invariably the spirit of jazz. For season one there's the calmest and most polite "scene" as some youngsters gather for a very polished dance to some "rock" music, but other than that, it's episodes like this... Jack Klugman as a trumpet player, letting out his bluesy soul.
     Klugman (yes, Quincy) would return to the series three more times over its run, and get a suitably downbeat debut here, as his character commits suicide less than ten minutes in. This being the Twilight Zone, we get to experience the afterlife with him, and, for once, a happy ending.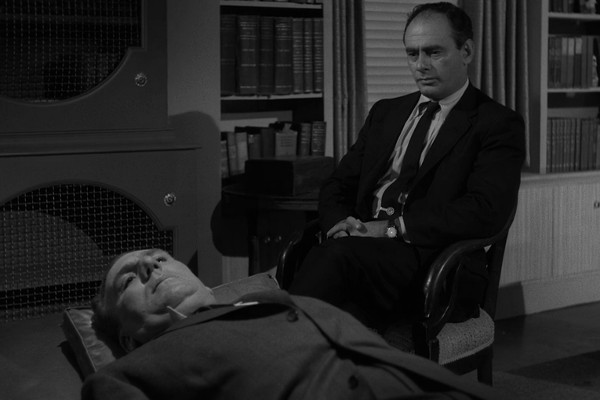 14
The Time
Element
This superb fifty minute drama isn't an "official" Twilight Zone entry, of course, but was the result of Rod Serling touting around a pilot script which got bought by CBS and then shelved. Desi Arnaz eventually introduced it as part of his Westinghouse Desilu Playhouse series in 1958, and the reaction was so positive that CBS commissioned The Twilight Zone off the back of it. It's included in this ranking as it's a spiritual part of the series, and also an essential one.
     Featuring William Bendix as a man who believes he is travelling back in time to the day before the bombing of Pearl Harbor, it includes all the wit and invention that make any good Twilight Zone episode. Martin Balsam plays a psychiatrist there to treat him, and would return in two original series Twilight Zone episodes (including this season's The Sixteen-Millimeter Shrine) and two episodes of the 1980s revival.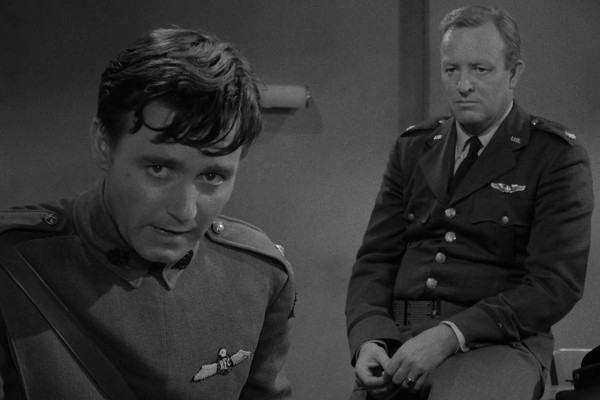 13
The Last Flight
The first of three season one scripts by Richard Matheson (Serling's And When The Sky Was Opened/Third From The Sun were also based on short stories by the writer) The Last Flight shows what committed performances can achieve. Like most of the Twilight Zone, it's essentially a two-hander, with a 1917 fighter pilot (Kenneth Haigh) meeting a Major from 1959 (Simon Scott). The intricacies of time travel may seem quaint when viewed today, but were fresh at the time, and it's the story of Haigh's pilot that grips. The Last Flight isn't about time travel as much as it is one man's journey into himself.