Arrival
Dance of the Dead
Free For All
Checkmate
The Chimes of
Big Ben
Many Happy Returns
Hammer Into Anvil
The Schizoid Man
The General
A. B. and C.
It's Your Funeral
A Change of Mind
Do Not Forsake Me
Oh My Darling
Living In Harmony
The Girl Who Was Death
Once Upon A Time
Fall Out
Unmade Episodes
Spoofs/Rarities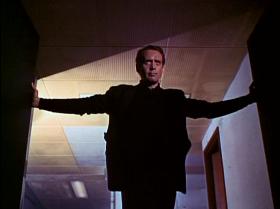 Welcome to the episode section of The Anorak's Guide to The Prisoner



This guide assumes you've already seen the series, so the guides contain detailed descriptions of plots and characters. The only liberty I have taken with the Anorak tribute to this series is in the order I present the episodes. Famously, the order in which the episodes were screened were based upon the order they were completed. The Anorak's Guide to the episodes is presented in a carefully-worked out, logical "order" to improve viewing enjoyment...

Select reviews from the menu on the left-hand side...